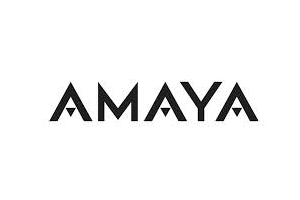 Amaya Gaming is an online slots gambling company based in Montreal, Quebec, Canada. After they bought the parent company of PokerStars and Full Tilt Poker in August of 2014, originally owned by Isai and Mark Scheinberg, Amaya became the world's largest publicly listed online gambling games company.
Amaya develops games and their related services and products; these services include poker, platform, sportsbook, online casino, slot machines, and online casino software. Aside from having some of the largest gaming operators, their online slots and casinos are found on mobile, land-based, and online products.
As they increase in size and power, their offices are spreading out across the globe- North America, Europe, and Asia. Aside from owning the brands PokerStars and Full Tilt Poker, Amaya Gaming also backs brands like the Latin American Poker Tour, the European Poker Tour, the Asia Pacific Poker Tour, and PokerStars Caribbean Adventure. Owning all of these brands makes the largest poker business.
David Baazov, the President and Chief Executive Officer of Amaya Gaming, started the company, making him a principle shareholder. His success has allowed for him to be quite the entrepreneur. His knowledge of technology allows him to better improve his company and the products and software it develops to be even more useful and user-friendly. He is backed by a powerful executive team consisting of Daniel Sebag and Marlon Goldstein; a board of directors and a compliance committee also guarantees the company's success.
Amaya Gaming's Cadillac Jack is the number one supplier of technology and supplies for the gaming market. Their games have vivacious illustrations and the controls and mechanics are set to a high and unbeatable standard which allows the player to have an excellent playing experience. It has a prestigious approach to slot floor management, and it catches the trends of the players and of traffic patterns. Bank performance can be monitored and analyzed on a higher level which will thereby reduce risks by keeping a balanced demand on the products.
Their subsidiary Diamond Game is another of the best suppliers. Their games are new and innovative with exceptional player mechanics. Due to their unbeatable design and reliable goods and products, they have become a trusted and recommended supplier for government operations. There is access to a 24/7 Customer Support Center with well-verse and intelligent professionals who seek to give customers both quick and helpful service.
As Amaya Gaming continues to grow and increase, the online gaming community will continue to flourish and prosper as well. This Canadian based company has grown past its Canadian boundaries with new offices being started across the globe. Amaya's goal to deliver the best online gaming experience has been continuously proven as they steadily advance.