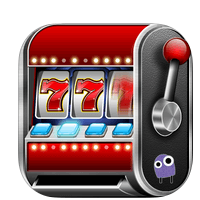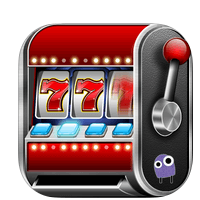 There are many different slot games on the market today, as players are seeking to find the rush they experience when playing the slots in Las Vegas. Many players have been seeking to find the classic slot experience from Classic Vegas. If you have been searching for a classic vegas experience, then you simply must check out 3-Reel Slots Deluxe. This game is built around a great theme, and has many different exciting bonus features.
3-Reel Slots Deluxe was developed by Mobile Deluxe for mobile platforms. This app features a wide variety of 3-Reel slot machines, and they are sure to keep players excited for many years. These slot games are increasing constantly, as the app is well supported and is consistently being updated. There are currently 22 different slot games. If you are looking for variety in your slot games, then you are sure to find it in this wonderful game. Each game features a different and exciting theme, as well as a different set of paylines. The game also features the ability to integrate with your social network. You can hook up your game to Facebook, and if your friends are playing as well, you may earn some free spins.
3-Reel Slots Deluxe free slots app features some of the best graphics in the mobile slot app business. The game was designed with retina displays in mind, so the graphics are extremely sharp in appearance. The icons in each game are extremely colorful and thus pleasing to the eye. The sound design in 3-Reel Slots is also extremely enjoyable. Each game has customized sounds that help to immerse you into the theme of the game you are playing. These authentic and exciting sounds are some of the best in the mobile slot business.
The best part of 3-Reel Slots Deluxe free slots app is that the game is completely free and that you are able to play it on your mobile device. If you are addicted to slot games, then you absolutely have to have this wonderful app as your travel companion. This game is sure to keep you entertained for hours, so start using this app today.