NetEnt Slots Gaming
Net Entertainment is a rather large online gaming company that has locations across the world in places like Gibraltar, Malta, Sweden, and Ukraine; NetEnt slots currently has over six hundred full-time employees that fulfill their positions well. From around the world, these workers all strive for one thing, and that is to give the absolute best games to the online gaming community.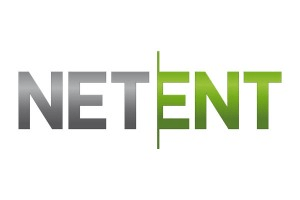 Net Entertainment Slots
Netent was founded in 1996 with a rich heritage from one of Scandinavia's top off-line casino operators.
With a background like this, it is not surprising that net entertainment slots are some of the best online slot machines. Net Entertainment has come to be a world-class B2B supplier of a wide array of digitally distributed online casino games and systems, and these are used by many other online gaming sites.
Because NetEnt has built their business on both trust and innovative solutions, they still remain extremely successful. The games net ent offers hit a wide variety of themes and topics including things from popular culture, literary references, and whimsical space settings.
Because of their successful business module, NetEnt slots were awarded the "Slots Provider/Supplier Product of the Year" prize for land based and online slot machines for the year 2015. In 2014, they were awarded "Innovator of the Year." Per Eriksson, both the President and CEO of Net Entertainment, reminded the online gaming world that he and his company were simply thrilled yet extremely honored to be presented with such awards for their diligence and efforts. He assures the online gaming world that his company will continue to put forth the best product they can.
Net Entertainment has over two hundred of the best online gambling games and an exceptional Back Office. Their games are known throughout the online gaming industry for having a high level of easy fun and for having the best atmosphere which gives each player a unique, unmatched gaming experience. Net ent's games have been tested extensively by certified testing agencies further backing Net Entertainment's reliability and trust factor.
They offer a gaming system that can easily cover all of the needs of an online casino. With their countless new products and game releases each month, Net Entertainment's online gaming system helps all of the online gaming operators build a successful online casino that will attract and keep new players. This gaming system gives the best to the players and to the investors.
Net ent has come a long way from their humble beginnings. As pioneers in the online gaming community, they are an extensive authority in the field. With superior online slot machines, net entertainment slots are among the very best making net ent at the forefront of their industry.
Read more about Net Entertainment at their corporate website.
Top Net Entertainment Slot Machine Games
There has been increased popularity in slot machine games. Especially with the rising trend for owning a smart phone. Free slots games are an easy and sometimes addicting way to kill some time and boredom. With the addition of social media, people are able to play with or against their friends and keep count of each other's scores. This post will go into detail on ten of the most popular free slots games and which ones everyone should be playing. The following games were developed by Net Entertainment Casino Games. Here are just a few free slots machine free slots no download.
Warlords: Crystals of Power is a free slots game with a medieval theme. The game features three main characters: The Barbarian, The Samurai, and the Priestess. These three are battling while trying to ultimately, individually take over the world. The audio and graphics are quite theatrical. The slots also feature each character's spirit animal. The Priestess is paired with a panther. The Samurai teams up with a wolf, while the Barbarian travels with a ghastly warthog. The game also includes "battle rounds" when free spins are won. This is the perfect slots game for fans of fantasy.
Aloha Cluster Pays takes place in beautiful, peaceful Hawaii. The island themed game includes slots full of hibiscus flowers, sea shells, coconuts, pineapples and jewled tikis! This free slots game has soothing music and beautiful, bright graphics. Depending on winnings, your tiki friend on the right side of the board shows different expressions. If someone really hit the jackpot, they can enjoy his hula dancing. This game features sticky win re-spins and the regular free spins.
Guns N Roses slot machine may just be the most fun and audibly pleasing game. Based on the infamous rock band of the same name, slot characters feature the band members including Axel Rose and Slash. Guitar picks also adorn the rows while spinning. The background is a lively concert audience that jump and cheer when the player wins. These free slots also come with an interactive setlist. You can choose from five classic GNR hits including "November Rain" and "Paradise City." A "big win" gets players a video montage of the group as their winnings add up. These are the perfect free slots to play for any rock and roll music fan.
The next game on our list is Drive Multiplier Mayhem. Drive puts players in the drivers seat as Jette, the games heroine. In this drag racing themed game, Jette is competing against three male racers. Its as if Bruiser, Hamaki, and Twitch were taken from the Fast and Furious movie franchise. The engine revs up each time the player spin. If anyone has a need for speed, this may be the perfect game to play free slots for fun.
Everyone can explore the mythical city of Atlantis and play free slots with the Secrets of Atlantis slot machine game. The fable is that the Greek Gods banished Atlantis to the bottom of the Atlantic Ocean. Many adventurists still go in search for the lost city today. These free slots for fun games are full of magical gemstones. Keep an eye out for the "wild" mermaid as she is surrounded by slots filled with jellyfish and pearl oysters. Atlantis' ruins provide the ghostly backdrop for this computer and mobile based game.
Want to come aboard a haunted pirate ship? The chance is available when one plays free slots with Ghost Pirates Slots! This slots game is a tad different than others as you are not winning by lines but by ways. Enjoy the numerous pirate artifacts and cash prizes. This slot game is free but only available for computer systems such and Mac and Windows.
More Slot Machine Games by NetEnt
A mystical journey awaits with Magic Portals. Play free slots with wizards and warlocks alike in this game. Spin as crystal balls and dragons scroll through. The red sorceress is the most valuable character and the total jackpot can reach up to 64,000 coins. This is perfect game fit for the fantasy fan.
Computers and phones are both supported devices for Net Ent's Mega Fortune Slot Game. With twenty-five bet lines and five reels, the possibilities are endless. This is the perfect game for those who enjoy the finer things in life and either live or dream of a luxurious life style. Watch as limos, rings, and champagne make their away across the screen. Receive three bonus symbols in a line and play a bonus game for a chance at winning additional prizes. Mega Fortune Slot Game. With twenty-five bet lines and five reels, the possibilities are endless. This is the perfect game for those who enjoy the finer things in life and either live or dream of a luxurious life style. Watch as limos, rings, and champagne make their away across the screen. Receive three bonus symbols in a line and play a bonus game for a chance at winning additional prizes.
The Muse Slot Machine does not involve the rock band of the same name, but rather three Greek goddesses whose goals are to inspire the player. Muse slots offer several different payouts depending on which symbols come up. Themed symbols include a harp, grapes and wine. Max bet for a chance at wild cards or free spins.Muse Slot Machine does not involve the rock band of the same name, but rather three Greek goddesses whose goals are to inspire the player. Muse slots offer several different payouts depending on which symbols come up. Themed symbols include a harp, grapes and wine. Max bet for a chance at wild cards or free spins.
The final slot game discussed is NRVNA: The Nxt Xperience. Win up to 966,000 by playing wilds, scatter, and the NRVNA wheel. NRVNA provides a futuristic experience with classic symbols such as cherries, horseshoes, and four leaf clovers. Score orange diamonds to win free spins and multipliers too!
For the free slot games fans, Net Entertainment provides the most vast collection of online free slots machine free slots no download. There are dozens of other fun themes just waiting to be played. The power to connect is at your fingertips.
Alien Robots – A wild adventure across the galaxy where you can meet alien robots. It is packed with 243 ways to win, the wild robot, the scatter UFO and a free Spins bonus.
Aliens – Be a part of one of Sigourney Weaver iconic movies, Aliens. Pick up a weapon, decimate the aliens and earn great rewards while doing so through this 15 lines video slot.
Arabian Nights – A game that gives you the chance to experience life in the Arabian Desert and enjoy all of its aspects through an immersive and a lucrative game play. It has wilds, scatters and a jackpot of 10000 coins.
Attraction – An Electromagnetic themed slot that will take you on a scientific ride that is filled with special features. This includes re spins, wilds, sticky wilds and Re spins with Wilds.
Beach – Enjoy a simple and a calming, yet a rewarding experience where you can enjoy the sun, the sand and the ocean water as you accompany a wild octopus for a fun ride.
Beetle Frenzy – A classic 3-reeled game loaded with 5 lines and rewarding features. Enjoy a soothing experience as you are surrounded by Mother Nature and all of its creatures. You can also enjoy the bug collector bonus and its flower frenzy feature.
Big Bang – Enjoy a galactic ride into deep space for a trip that will reach the far ends of the universe. The game has multipliers that can be earned with every consecutive win, up to 32x and a helpful wild symbol.
Bloodsuckers – Enter the world of the blood sucking vampires for a thrilling and an exciting experience in this free casino games collection slot. You will also claim your share of the prizes and rewards that this world has to offer through its 25 lines, the wild vampire icon, bonus stake and the scatter vampire bride.
Boom Brothers – What happens when three industrious dwarves a lot of dynamites? The answer is, an explosive experience, which is exactly what Boom Brothers has to offer. This experience is packed by free spins, the Rail track bonus, 2nd chance feature and a bonus round.
Champions of the Track – A thrilling and an exhilarating gaming experience that is inspired by horse racing and betting at the horse track. Enjoy an adrenaline pumping ride with 30 lines and multiple bonus rounds (free spins, career bonus and bonus game).
Cosmic Fortune – A space adventure that takes players on an interplanetary ride that takes you into deep space. This ride is filled with winning chances including Free Falls and a high paying Jackpot Game.
Creature from the Black Lagoon – Enter the scary world of the 1954 monster horror movie through this Net Entertainment 5-reeled, 20 payline slot game and claim your share of the prizes.
Crime Scene – Become a part of a CSI team and go to a crime scene, look for evidence and capture the bad guy while earning the great awards that this slot has to offer, whether through its lines, sticky wild or free rounds.
Crusade of Fortune – Slaying goblins and trolls is exactly what this game is all about. Join the crusade, slay the monsters and earn plenty of fortunes and treasures through the game's paylines and its special features (free spins, bonus round and scatter symbol).
Dead or Alive – Become a Cow boy and travel back to the Wild West and help the sheriff clean his town from the bad guys. The game is ultra-rewarding as it has 9 lucrative lines, the sticky wild symbol, and 12 free spins for the taking.
Demolition Squad – Accompany the demolition crew through a hard day's work and blow stuff up. The best part is that you get rewarded greatly for doing so through this captivating and immersive Net Ent. Slot.
Devil's Delight – A devilish themed game that offers players a one way trip to hell, which is not a bad thing because it all about fun, games and payouts down there. The game has a free spins round and an interactive bonus game.
Diamond Dogs – A game that takes players to an alternate universe, the Dog World where players will rub shoulders with the VIPs in that world while enjoying great rewards. The game has 5 reels, 25 bet lines, a free spins round and a bonus game.
Disco Spins – Disco is not dead, and this Net Ent game is proof of that. Get your freak on with this Disco themed slot while claiming the great rewards that it has to offer you.
Dragon Island – An exciting experience that takes players to an island infested with dragons where they can search for the dragons' golden fortunes and claim it as their own.
EggOMatic – A Net Ent game with a unique theme through which players can claim a lot of rewards. Join a cast of robotic and colorful chickens who lay pretty rewarding eggs. The game has five reels, 20 lines and a wide array of special features.
Egyptian Heroes – Travel back in time to Ancient Egypt and join Ancient Egyptian Gods and Kings in this rewarding and exciting slot game that will keep you on the edge of your seat throughout the game play.
Elements – A unique game that is inspired by nature's elements. It appeals to players through its features, storytelling and animations that are of the highest quality possible.
Evolution – Get to know the wonders of evolution through this slot game and meet all of the weird creatures that result from it such as Albus slugus, Bestia Dentum and Draconius Rex.
Excalibur – Get sent back to the mysterious medieval time as you join King Arthur and the epic mythical story of his sword, the Excalibur through this Net Ent slot machine.
Fisticuffs – Two boxers fight it out in a boxing arena s you watch, cheer and claim great pays through the game's betting lines, wilds, scatters and the boxing re-spin feature.
Flowers – Flowers are a symbol of love and peace, but in this game, they are symbols that can give great pays and trigger multiple rewarding features for lucky players who choose to spin the reels of this slot.
Fortune Teller – Join a Romanian gypsy fortune teller in her tent at the carnival and know your future. The sure thing is, with this slot, your future is filled with a lot of coins that you will earn through this slot.
Frankenstein – Frankenstein's monster has more to offer than just chills down your back through this slot. The game hosts the ground breaking Linked Wilds feature that no other game offers, plus line pays and other features.
Fruit Case –One of the early games that were offered through Net Ent's Smart Range products. As the name implies, the game is all about fruits, so get ready to squeeze a lot of rewards by spinning its 5 reels.
Fruit Shop – Another fruit themed game by Net Ent, but this time, players will go to the fruit shop where they can enjoy a slot game that succeeds in capturing the classic feel of traditional slots.
Funky Seventies – A game that brings back the funky seventies with all of its aspects and fashion back to life. So you better be ready for a nostalgic experience that will catch you off guard.
Geisha Wonders – Straightforward game with a unique Japanese theme. It is inspired by the stories of the Geisha girls. The game has 2 progressive jackpots, a lot of line pays and special features that are up for grabs.
Ghost Pirates – What is worse than pirates? Ghost Pirates. Join these ruthless sea raiders as they plunder their way across the seas and the oceans and claim your share of the loot.
Go Bananas – A fast paced slot game that takes players deep into the jungle where they rub shoulders with banana loving monkeys and gorillas while searching for the jungle's hidden treasures.
Gonzo's Quest – One of the popular slot games by Net Ent where players join Gonzo the explorer in his epic adventures as he explores new islands and claim its golden fortunes as his own.
Groovy Sixties – A retro inspired slot machine that takes players on a nostalgic journey back to the sixties with a plethora of winning chances and special symbols. This includes stacked wild, free spins and scatter wins.
Hall of Gods – Travel up north and join a tribe of Vikings and witness the epic battles between the gods of the Northern Mythology. Apart from the fun ride, the game has 3 progressive jackpots and other bonus features.
Hot City – A 25 payline slot that takes players to the heart of New York through its rich visuals and sound effects. This creates an immersive experience that is like none other online that hosts plenty of rewarding rounds and symbols.
Icy Wonders – Two progressive jackpots, free spins and a wild symbol plus many line pays. This is what awaits players as they enjoy this freezing gaming experience by Net Ent through Icy Wonders.
Jack and the Beanstalk is a slot game themed around the classic fairy tale Jack and the Beanstalk. In the slot machine game, just like the fairy tale, Jack is left to rid of all of the giants that came down from the beanstalk. In this slot game, there a 5 reels, 20 lines and you choose the amount of coins you would like to place on each line. Some of the slot symbols featured in Jack and the Beanstalk are animals, an axe and the classic purple two-headed giant.
Jack Hammer is a comic book themed slot machine game. In this slot machine game you'll find 5 reels and 20 lines. The graphics in Jack Hammer are very similar to a comic book and the game plays cool comic sound effects. The jackpot in this is 250,000 coins.
Jack Hammer 2 is a slot game themed around a comic book designed boy who fights crime and keeps the streets clean. The game Jack Hammer is also a sequel to the original Jack Hammer slot game. Jack Hammer 2 has 5 reels and a total of 50 lines. The online slot game, Jack Hammer 2's slot symbols include many different comicbook designed images and sound boxes. This slot game also offers free spins. There is a scatter symbol that can win you free spins as well as a wild symbol that can take the place of any other symbol.
Jackpot 6000 delivers all you expect from a top slot game. The graphics are traditional and draw their inspiration from an Old Norwegian slot game called Jackpot 2000. The spinning reels have an old school slot game feel to them and this is a plus. You definitely will feel comfortable playing for the jackpot on this game.
Jungle Games takes you where only the very adventurous are willing to tread. You are a long way from home, but the exotic wildlife in the jungle is more than willing to make you feel welcome. Five reels and 20 paylines ensure you always have a lot of combinations to look forward to. Free spins ensure the game can go on for a long time and you'll never run out of interactions with the lush green jungle and all its inhabitants.
Kings of Chicago puts a real spin on classic video slots by mixing video slots and video poker. Instead of playing with slot symbols, you will play with a deck of cards. To win you must place your bet on a winning hand, and get three or more of a kind. If you find the single Joker, it will double a win. Free Deals are triggered by three or more scatter labels, giving you an x2 multiplier on every win!
Lights is an Asian themed slot game. The game symbols include Chinese lanterns, oriental vases, and ying yang signs among other symbols. Lights has Asian background music for players to enjoy while gaming. This game include five reels, nine pay lines, floating wilds, and other features for players to really enjoy themselves.
Lost Island is a traditional slots game featuring 20-lines, free spins, multipliers, and the always popular wild card. Standard graphics, such as the K for king, will keep you focused and help you easily determine winning lines. Super mega wins are easily attainable using max bets and multipliers together, setting you up for some exciting wins. The game also features bonus rounds when you pair together the wild card and the ancient counting device.
Lucky 8 Line is about as easy of an easy slot game someone could come up with. Do you want a barebones slot game that does its job? This is the one for you. 9 reels contributes to a lot of potential desirable outcomes, too. Simple graphics make playing a joy.
Lucky Angler is a slot game that take places in an underwater frozen lake. The reel has symbols with fish swimming behind them. If you complete a winning bet line then it shows a fish being caught and reeled in. It consists of 5 reel and 3 row video. You can win free spins and other bonuses.
Magic Love captures the feeling of "amore" and transfers it to a fun and engaging slot game. You just might fall in love with the graphics and sounds presented on the slot. The beautiful colors on the slot definitely allow it to present a positive impression. Three reels and the maximum betting amount of 64 coins could lead to a great payout. If you want to feel love in the air, try playing this slot game.
Magic Portals is a slot game that takes you to a magical land that has wizards and plenty of magic. You can find free spins in locations that are high in magic. The game consists of 5 reel and 3 rows. It also has a 25 bet line. Let the magic help you win.
Mega Fortune opens the door to the lap of luxury in wealth regions throughout the world. The slot game becomes a proxy to living it up really well. This does not only refer to the images on the slot. The jackpot payout is one of the best you could ever hope to find. Champagne, cars, jewelry, and fancy things galore show up on the screen. Yes, that is a money clip, probably the symbol everyone prizes.
Mega Joker Love getting left with the Joker? Mega Joker is the game for you. With bright, bold colors and delicious fruit Mega Joker has you striving to get left with jokers. Even in the free slots version of this casino game, free spins and bonus rounds will have you searching for stars, plums and berries. Don't forget about the elusive number 7, you'll earn big every time it makes an appearance.
Muse is a video slot game that takes place in Ancient Greece. Three muses that each represent something different take you on a journey from the village that you start in to the mountains. The game consists of a 5 reel and 3 row game. It has 25 fixed bet lines.
Mystery at the Mansion puts you in the shoes of a great detective trying to solve "whodunit". You also gain the opportunity at winning big at an awesome and fun slot game. 5 reels and 25 lines of video slot opens the door for a great many different outcomes. The images just might remind you of the old board game Clue. Why not try your luck and see if you can solve the mystery of how to hit a jackpot?
Mythic Maiden offers one of the weirder and stranger settings for a video slot game. The events unfold in a long lost and forgotten attic of a traveler. What is in the attic? A lot of mysterious things that do have a great deal of value. The value turns up when the five reels and 30 paylines reveal a winning combo that pays out huge. Don't fear the attic even if it does seem a little haunted.
Pacific Attack is a fun slot machine game that is themed with World War images and sounds. The graphics feature military regalia, bombs, mines, and the background sound is old airplane chatter. The wild symbol image is a pilot with the old style headgear and the bonus symbol depicts a military plane of that area. The bonus game is played just like the classic board game "Battleship", which should be familiar to most people.
Pandora's Box Travel to Greece is in your future, you'll arrive at the doorstep of Pandora's Box. An Athens themed slot with gladiators, shields, vases and Pandora herself. The bonus rounds are exciting and fun as you get to open the box and see what your prize is. Despite the name there are no tricks here only exciting wilds and pay-lines.
Piggy Riches are nothing to scoff about. Not all pigs roll around in mud. Some just love to roll around in coins and gold. You can join them once you hit the right combination in this free slots, five reel, 15 line casino game. Who says being a pig is a bad thing when it comes to making a lot of money? All those bags of money on the video slot beg to differ. Making big bank is nothing to be ashamed of.
Pirate's Gold is a slot machine game that features the bandits of the sea and their loot. The pirate theme is well represented by the images and background music to make all players feel like they are out on the ocean water. In the game a canon can be used to sink an enemy ship which takes players to a second bonus game. It is possible to win as much as 100 times per bet.
Reel Rush High-style meets new slot fun, Reel Rush is a new-age slot game for those who love the appeal of candy-themed games. Strawberries, pineapples, lemons, watermelons, plums and grapes all await the hungry player. Aim for the Strawberries as you spin your way to wild bonuses and free spins. There's no end to the happy play-style with bright graphics and attractive sounds.
Reel Steal lets players join in the excitement of tracking down criminals with an undercover police officer. The high roller theme full of diamonds, cars, and kingpins just adds to the enjoyment. Players will place their bets to try and nab some great payouts waiting on the five reels within 9 lines. Score the dynamite symbol and activate 25 free spins. Get in on the high speed fun and let the old school chase music add to the enjoyment.
Relic Raiders takes you down the same road traveled by the adventure seekers of the old movie serials. Maybe the slot game is inspired by real-life treasure hunters and adventurers. Five reels and four paylines definitely presents a path to finding elusive treasures. You also do not have to avoid deadly traps in real life. Playing the game proves to be adventurous enough. A bonus game could further open doors to a big win and a lot of fun.
Robin Hood is a game designed to rob from the bank and give to the player. The brilliant graphics on the game draw from the legendary folklore from Sherwood Forest. Those who remember the classic image of Errol Flynn will be pleased to give the game a try. The ability to wager between €.01 and €100 greatly boosts the ability to win big if the right combo turns up after a spin. The game features a shifting reel that moves the reel the farthest to the right increasing opportunities to win.
Safari Madness is a classic slot machine game that is themed with the wildlife of Africa. The images are fun and stimulating, and feature both animals and safari tourists on their journey into the grasslands. Some of the animals include alligators and cheetahs, and the way to win is to line up the pictures to create lines. Keep an eye out for the "Bar" symbols, as they offer the players the potential to hit the jackpot.
Scarface slots is a classic slot machine game based on the famous Al Pacino movie, Scarface. The imagery of the game is well designed and very relevant to the movie. Players will be amused by the bonus game which features the catch phrase of the movie, "Say hello to my little friend." In order to activate the bonuses, you must be able to get three of the wild symbols all lined up on different reels.
Secret Code is a slot machine game based on well-known mysteries and paintings from the dark ages, such as pieces made by the famous artist Leonardo DaVinci. The graphics are gorgeously designed to immerse players into them and discover secrets during the game play. Some of the highest paying symbols to look for are the magnifying glass and the "Code Breaker" who show up scattered throughout the game. Many of the other symbols are designed to represent other historic times and places.
Secret of the Stones takes place in ancient times. You play the slot game to unlock mysteries that come from a stone garden. There are interactive free spins to gather throughout the game. You can also collect other various prizes to help you. You can bonus prizes from the lush garden that you get to pick.
Secrets of Horus takes you back to the glorious world of ancient Egypt. Travel on the Nile River and visit the Valley of the Kings. Take a chance at winning a huge payout on the five reel, 20 payline slot while you are at it. The maximum bet is high and the payoff can be huge. The gods of ancient Egypt could very well smile upon you and award you with great luck and riches of the ancients.
Silent Run is a casino slot game that goes back into time and takes place during the Second World War. You play slots while searching for the ship and killing enemies that you run across in the water. You can use the solar signals to search for bigger payouts and bonuses.
Simsalabim is a virtual video slot game that features a magic show with five reels and twenty five bet lines that will help to increase your chances for magically hitting the jackpot. Find the rabbit in the hat for an additional bonus, get three or more scatters and you can magically win free spins. What makes Simsalabim even more magical and enjoyable are bonus games which are available in both the main game and during free spins.
South Park slots is an exciting slot machine game that features the characters from the TV show, South Park. Join familiar faces such as Cartman, Kyle, Stan and Kenny on this slot machine adventure as each character comes with their own bonus during the mini game. The wild symbol is represented by Ike, Kyle's little brother. There are also three mini video features that give the players some amusement and a connection to the show.
South Park Reel Chaos is a traditional slot machine game that features the main characters from the hit show, South Park. Join Cartman, Kyle, Kenny and Stan as they combat the evil Professor Chaos and protect their hometown in Colorado. There are many ways to collect free spins and lots of combinations to win with wild bonuses so the fun never stops. Every time a player takes down an enemy, that line will increase in value.
Space Wars is a casino game that takes place in space. The aliens are trying to obtain the crystal. You need to move quickly because there is 5 reels and 4 rows. It has 40 line video slot. The object is to win as many as you can. You can win more spins to keep the game going. This game is out of this galaxy.
Spellcast Journey to the long lost worlds of another time with Spellcast, a visually stunning clot game featuring spells, potions, magic and wizards. There's no reason to feat magic all its powerful wands will lead you to bonus rounds. Search for the towers and the medals to win big with bonus spins and free features. All wrapped up and an addicting betting system and a simple to learn pay line.
Starburst is a traditional slot machine game that is full of bright colors and exciting images to get players in the mood for a fast paced adventure. The wild card symbols are represented by a new, energetic and fun starburst image. There are many combination options that give the players wins and lines, so the energy of this game should make it an extremely fun experience. Wild symbols also can give out free spins on occasion.
Subtopia is a casino game that takes place in the deep waters of the sea. You will be under the water in a submarine. By playing the casino you get chances to win bigger prizes and more free spins. There is a multiplier to increase the amount you can win.
Super Eighties Long for the simple time of the 80's? Don't worry any longer it's here with the newest slot game, The Super Eighties, simple in design the game features cult-classics from the era including – heels, phones, cars and games. You'll enjoy the crazy wilds and bright, colorful game play. Advanced pay-lines and fun designs will keep the most avid player returning for more.
Super Lucky Frog is a fantasy-themed video slot game with symbols that include magical toadstools, enchanted forest creatures, ladybugs and unicorns. 20 lines of play and a triple jackpot with lots of betting options enhance your amphibian fun. It has five themed reels and wild, scatter and free spin options depicted by a winged fairy and a handsome frog prince.
Tales of Krakow is an adventurous European themed slot machine game that specifically relates to the country of Poland. There are fun and exciting animated images for the wild and bonus symbols, and they represent different characters from Polish fairy tales. Two of the folklore characters that appear in the game are King Boleslaw and the trumpeter and the Wawel dragon. The other symbols are cleverly shaped to give players the feel of a magical place.
The Invisible Man Mystery abound The Invisible Man, this exciting slot game. With stunning graphic depicting the murder mystery's you'll seek to solve the murder while spinning your way to bonus rounds and free spins. Unravel the mystery of a classic who-dunnit when you spin for gold. Themed in the glitzy glam of the 20's crooks and cops are wild and on the hunt for the invisible man.
Thief takes you into the deepest, darkest corners of the night as you try and navigate your way to capturing your bounty. No, you do not really have to steal anything. All you have to do is play this amazing video slot with its payout of up to 5,000 coins. The rainy streets of the city never looked so inviting as you stare up a skyscraper planning your way in. Become a thief for a spell with this slot.
Thrill Spin is a thrill ride with candy, soda, and money all while keeping you entertained for the next circus in town. Joyful circus-themed icons and bright graphics greet you as you play this amazingly addicting game. Tickets, jokers and balloons bounce around as you search for roller coasters, ponies, and shooting stars to spin your way to bonus rounds and free spins.
Thunderfist is an exciting and enchanting video slot game that has a tropical rainforest style to it. With its green serene bamboo tree background and soothing music, this is a very calming game. You can set the game to Autoplay, in which you can set the number of rounds accordingly. Getting three of a kind releases a dark wizard who lights up with a lightening blot and you hear a rewarding musical sound.
Tiki Wonders is a great game with an Ocean Island theme with all types of beautiful and colorful animals. There is even the sound of the waves hitting the beach as the games is being played. 30 different pay lines to play with, which gives us a chance to win money on the majority of spins. Five reels to spin and win from, that include scatter icons a wild card, and free spins. When playing the free spins, we can double or triple the amount of winnings. This game lets us win big with the wild card that is the Indian mask native. The maximum bet is $12.00 dollars on each spin. The big jackpot win is $10,000, the second jackpot is 500.00
Trolls is an online slot game set in the mystic realm of Norse legends. There are five reels decorated with trolls, gnomes and wooden letters. There are also wild slots to help players out, there is even a golden wild symbol which multiplies winnings by four. The game offers up to twenty lines of betting, increasing your chance of winning every spin.
Twin Spin features exciting, colorful graphics in a classic arcade game. With the fun of seeking diamonds, sevens, bells and cherries twin spin means you'll enjoy twice as much fun with exciting bonus rounds. Twice as much fun as traditional spin arcades will all the classic, retro graphics you love in a simple slots game.
Victorious is a 5-reel slot with a gladiator battle theme, and 243 pay lines. The idea of combat in Victorious expands across kingdoms, and includes battlefield conquests. One of the main symbols found on the reels is The Golden Eagle Wild, which substitutes for all other symbols. There is also a Free Spin main attraction that is prompted by three or more Golden Wreath symbols, which is designed to appear as Gladiators in battle.
Vikings Treasure slot machine is a very fun themed slot for any individual to play. The interactive bonus rounds will take you into Norse legends of fierce Vikings from long ago. This interactive and themed slot will give you a rush while you are betting through the ancient world of the Vikings. Not only will you just be betting, but you will be sailing the seas with the world's most notorious of Vikings on the 7 seas.
Voodoo Vibes is a five reel, twenty-five line slots game that comes straight out of the swamp lands with a voodoo theme. With symbols like a chicken, potion bottles, and the voodoo queen herself, you may find yourself with a few goose bumps. The free spins and bonus game will sweep you away into the spooky and mysterious world of voodoo.
Wild Rockets is a fire work and rocket ship themed slot game. Players will get to play with fifty pay lines, five reels, free spins, and jack pots. They can choose on the main screen which game they want to play, free spins, 720 bet ways, or wild. Wild Rocket gives players the chance to win up to 480,000 coins.
Wild Turkey Wild Turkey is a slot game themed around tribe of wild turkeys. This slot game has 5 reels and a massive 20 lines. The slot symbols Wild Turkey features are members of the wild turkey clan such as the turkey chief and turkey warrior. Landing 3 wild symbols in a row can land you with a whopping 15 to 60 free spins.
Wild Water Enjoy the hot sun and the cool water in this rad new 50's surfer themed slot game. With fun water themed events including waves, sharks and wipe-outs. Each character has his or her own personality and the bonus round features exciting waves fit for the most skilled of surfers.
Wild Witches is an exclusive creepy slot game for players. This game hosts scary, beautiful witches, frogs, potions, and other ghoulish items for symbols. The games magical theme is intense with skin crawling background music. Wild Witches has twenty pay lines, five reels, bonus games, free spins and a massive jackpot.
Wish Master is a magic themed slot machine game. There are 5 reels and 20 lines in this slot game. In Wish Master, you'll find the graphics behind the reels are of a large cavern filled with golden coins. Some of the slot symbols will include a lamp, a purple ghost and a magical tiger.
Wonky Wabbits takes players into a land full of adorable characters, open fields, and clear blue skies. The 5 reels, with 30 lines, and 10 betting levels are decorated with vegetables adding to the lush farm like theme. Wonky Wabbits also boasts a Wild Duplication feature which is set in motion when a player gets a wildcard on one of the reels. When activated, the wild card will duplicate itself giving players a chance to score the largest payouts.
Zombies is an online slot game themed around the title itself; zombies. This slot game's graphics are all about fighting zombies and the slot symbols are zombies, brains, eyeballs, gas masks and saws. Zombies has 5 reels and 20 lines. This slot game also features a total of three wild cards.
To explore more exciting slots by other game developers, visit More slots by game developers and discover an extensive selection of top-notch casino games. Immerse yourself in the world of online gaming and experience the thrill of spinning the reels and chasing big wins.
Remember to always gamble responsibly and enjoy the thrills responsibly.