Problem Gambling Resources
The following are resources to help those that are problem gamblers (suffer from gambling addiction.)
We provide these links in the hopes that you will be able to seek assistance with this very serious addiction.
Responsible Gaming Policy
With the rise in popularity and availability in online gaming and gambling, FreeSlots.Me is dedicated to the enjoyment and overall health of all of our players and takes the issue of problem gambling very seriously. If you feel that your online gambling is becoming a problem rather than a fun and enjoyable pastime, we strongly urge you to seek help. Gambling addiction is a real issue for a lot of people, and we seek to ensure a responsible and safe environment for all of our players around the world.
Technology and especially the internet, for all of their wonderful benefits, still allow an open-window directly into our homes. With online gambling, temptations are not in places that they have not been before and it is important to approach all facets of online gambling responsibly. If you feel that online gambling has begun to interfere with your daily life, family, and friends, there are people and organizations that can help.
Fortunately, this is not something that players have to face alone. There are numerous organizations and resources dedicated to healthy and responsible gaming. Don't let the issue worsen by trying to face it by yourself. Please reach out to any of these organizations for help.
National Center for Responsible Gaming (United States)
NCRG.Org
978-338-6610
Responsible Gambling Council (Canada)
ResponsibleGaming.Org
416-499-9800
Responsible Gambling Trust (United Kingdom)
ResponsibleGamblingTrust.Org.UK
0808 8020 133
The internet is a boundless source of not only entertainment, but also knowledge. Take a few minutes to visit these sites read up on some of the indications of problem gambling before you start playing. By knowing what to look for and how these signs may affect you, it is the first step towards responsible gambling. If you feel you are developing an issue with online gambling, please seek help. Problem gambling can happen to anyone. Know your limits, know when to walk away.
GamCare United Kingdom

https://www.gamcare.org.uk/forum
Gamblers Anonymous UK and Global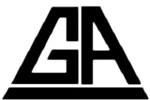 https://www.gamblersanonymous.org.uk
https://www.gamblersanonymous.org/
Problem Gambling Institute of Ontario

https://www.problemgambling.ca/gambling-help
New Zealand Resources
https://www.dia.govt.nz/Services-Casino-and-Non-Casino-Gaming-Problem-Gambling
Australian Government Resources for Problem Gambling
VIC     www.responsiblegambling.vic.gov.au
SA      www.problemgambling.sa.gov.au
NSW  www.gamblinghelp.nsw.gov.au
www.gansw.org.au
QLD   www.qld.gov.au/health/mental-health/help-lines/addiction/index.html
NT      www.gamblinghelponline.org.au/
TAS    www.dhhs.tas.gov.au/gambling