PlaynGo Slots Developer
Play n Go slots is a leading provider of online gaming solutions. The technologies provided by the company, include BackOffice management tools, electronic payment solutions, casino, and bingo games. The technology outfit began serving the public in 2004 by a small group of computer geeks.  Most of whom worked as consultants. The following year in 2005, the company began operating independently.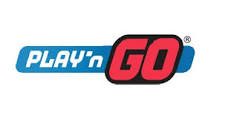 Play n Go Slots
In 2010, Play'n Go merged with Jadestone to become a formidable player in the casino gaming development arena. The idea of the company grew into a gaming solutions provider and was born in 1997. Since inception, the teams driving factor has always been to delight other people through fun activities. Play'n Go, today boasts of an expanded team, made up of a large pool of creative talents. Play'n Go was the first gaming software developer to break into the mobile gaming sector. Most of the games play in an instant-to-play format. The games built-in flash are for online users; while those using html5 are fort the growing list of tablet and smartphone users.
Android and iOS mobile platforms
The good thing about Play'n Go games is the fact that most of them are available for play on both Android and iOS mobile platforms. This is critical to ensure both availability and accessibility. Each of the games is built to take full advantage of the high quality and captivating HD graphics. The games developed by Play n Go include slots, table games, video pokers, scratch and bespoke.
The games feature over 50 unique titles, offered in no less than 30 languages. Some of the most popular Play'n Go casino games include Baccarat, Caribbean Blackjack, Dragon Ship, Riches of Ra, Stud Poker, Cops and Robbers and Pal Gow Poker. Play'n Go also has a collection of 3 different roulette editions and 8 different editions of Blackjack, some of which can be played using multiple hands.
The most impressive jackpots on Play n Go slots are Gunslinger and Fruit Bonanza. Aside from the standalone games, Play n Go also has in store an array of widget games which can be integrated into any casino website for promotional purposes. Play'n Go games are designed to push the entertainment limit to the optimum. This is done while eliminating the hassles that are common in most of the other gaming software platforms.
Play'n Go Game Account Toolkit
The other powerful feature in the fast-growing Play'n Go stable is the Play'n Go Game Account Toolkit (GAT). This intuitive feature is created using open and modular architectures, which allows it to integrate third-party products. GAT is also designed to enable operators to make independent decisions when it comes to choosing business partners and games to create.
The management and key policymakers at Play n Go have witnessed a lot of groundbreaking developments in the online gaming industry over the past decade. The company develops products  to meet the ever-changing needs and taste of local and international market. The strong team of passionate developers is also dedicated to ensuring a constant stream of high-quality games. This factor has led to an increase in the number of gaming enthusiasts. Players have grown to become big fans of the company products. To stay competitive in the market, Play'n Go has always strived to come up with failsafe games.
To explore more exciting slots by other game developers, visit More slots by game developers and discover an extensive selection of top-notch casino games. Immerse yourself in the world of online gaming and experience the thrill of spinning the reels and chasing big wins.
Remember to always gamble responsibly and enjoy the thrills responsibly.