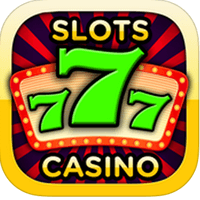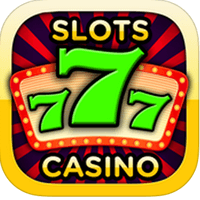 Ace Slots Casino : 100 Percent Free Play-on-the Go Casino-Style Slots App
Ace Slots Casino, a game app that furnishes authentic casino style gaming delivers all things promised. Containing 23 slot machine games presented in different themes, all contents are available for purely free-to-play recreational gambling.
However, since the app is suggestive of true-to-life casino gaming experience, some slots have mature themes (e.g. "Beach Bucks," "Burlesque Bucks)," making this app not suitable for minors.
Created by Tiny Mobile Inc, Ace Slots Casino is free to download at the iTunes App Store for users of iPhones and iPads supported by iOS 6.00 and later versions.
Ace Slots Casino App Features
This mobile slots app is a welcome change for those looking for mere free-to-play Vegas-style slots to bring along with them while on the go. The app contents are offered without restriction or prompts for Facebook connection. The user interface presents only the slot contents, all accessible even without Internet connection.
New Ace Slots Casino (ASC) app users immediately receive 5,000 coins as virtual bankroll. Actually, even greater than 5K, as the bankroll starts growing by the minute once the app has been installed. Its "Tiny Bucks Bonus" feature adds 100 coins to a player's playing account in every passing minute.
The minute-to-minute increments occur, regardless of playing activity, whether the ASC user is currently engaged in slot play or not. Denoting therefore that players can simply spin the reels to their heart's content without worry of losing real money, or even depleting their virtual bankroll.
There are no push notifications or prompts for players to purchase additional coins since ASC has no In-App Store. This app therefore is 100 percent free to use.
Tiny Mobile Inc. promotes other applications supported by the company but does it with subtlety. A click on the inbox immediately brings users to the iTunes App Store, to give them instant view of the apps being advertised. Still, Tiny Mobile allows users to turn off the notifications via the Options section.
Ace Slots Casino Game Features
All Ace Slots Casino game contents are in 5-reel, 25 selectable-payline format. The betting options range from 0.10 up to 50.00 per payline. A Max Bet therefore is equivalent to 1,250 (50.00 x 25 paylines) per spin.
The win-boosters are traditional, such as the Wild Symbols that could be used as substitute for regular symbols in creating payline wins. There is also the Scatter Symbols that award Scatter Pays, aside from activating Free-Spins Round. Bonus Symbols are also around to trigger a unique instant-win bonus game that is sure to bring coin prizes, albeit in random amounts.
The only downside to this app though is the lack of autoplay functionality, as having one would enhance Ace Slots Casino app's mobile multi-slot offerings.