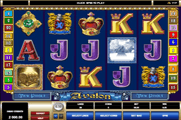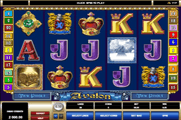 Avalon Free Slots Review
Mysticism, royalty and exciting features are all in Avalon, a slot machine online that you probably already have seen that you can test for free on freeslots.me with no registration or cost. If this game is something for you then you may want to try the game for real money. You will find several nice bonuses at the bottom of the slot machine that offers 20 individual paylines. You can choose to play for up to ten coins per line and choose up to .50 in the currency to play with.
Avalon has a completely different method for counting up winnings which is different from many other slot machine. Every win is celebrated with music and rolling list and although this may not be so surprising when playing the demo version where there is no real money at stake, it is more fun when playing with real winnings. What is especially fun is when you are not quite sure how much you have won and look to the counter that just continues to roll forward earnings.
What you are looking for in Avalon is the princess (or whatever it is supposed to be) pulling a sword out of a stone. She can help you to win free spins and if you get three of them placed on the wheels you are running. You can win up to 12 free spins and wins are multiplied up to x7. Free spins are several wild symbols and can also be reactivated during the round, so this can be a very profitable game.
Expert mode allows the machine to auto play without you having to click on each spin. You just choose how many rounds you want it to spin for you. You will also find a duplication feature that you can use when you win a profit. Bet on red or black, and if you guess the correct color on the card, the payout will be twice as large.
In summary, the Avalon slot game is a good choice, especially for those who are happy playing video slots with many routes and opportunities for free rounds. Graphically, it is very transparent with nice icons and stylish game play. The sounds are also tasteful and background noise is very well suited to the game in general. This is probably not one of the typical machines from Microgaming, the game was actually pretty popular that the developer created a sequel, Avalon II.