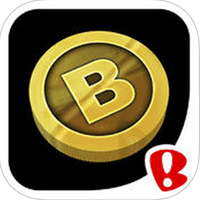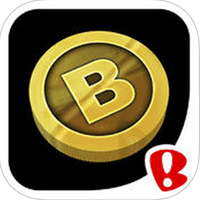 Backflip Slots App by Backflip Studios
Backflip Slots App by mobile games developer Backflip Studios brings a unique slots experience that could easily include the app in a user's list of favorites.
However, the games can be played on iPhone 5 only with the supported of iOS 4.3 and higher. App installation requires 17.4 MB of space. Nonetheless, Backflip Studios incorporated an optimize feature for best performance.
Backflip Slots App Features
The app's changing play screen offers several unique backgrounds that resemble a car dashboard, red carpet with Hollywood lights, and silver bars semi-filled with icons.
There are game buddies listed across the top of the screen including a ninja turtle, green space creature, blue alien soldier, and a blue space bot. Throughout the game they help by increasing a player's chances of hitting payline wins.
Colors and graphics are exceptional with gold stars floating around the screen after a winning spin. Attention grabbing sounds can be heard throughout play. Backflip Studios is the creator for this 12+ gaming experience.
Other Backflip Slots app features include a GO button instead of a SPIN, as well as an EXIT button to end the game. Both are located at the bottom of the screen.
The app is fat-finger friendly as the number of bet lines, bet waged, and total bet amount are all listed in large convenient numbers on the screen.
This app is free to download and immediately furnishes access to the red carpet games. From the red carpet or main screen, players can move to other slot games developed by Backflip Studios.
Easy in-app purchases are available for buddy bonus packs starting with 20 for 99¢ to 200 for $4.99. Additional coins come in packs of 100,000 for 99¢ to $24.99 for 10,000,000. Upgrades can also be purchased for 99¢.
Backflip Slots Game Details
Backflip Slots make use of humorous icons that include a bowling pin, a blue flying insect, a bluebird, a fox and an orange bucket. There are plenty of wild icons that continue to add winning coins.
The number of times the Backflip Slots buddies help is located under each icon. A help feature is at the top left corner with a question mark symbol. During the game the level feature is displayed on the top right side.
The last update introduced in November 22, 2013 for this game was with version 1.3.5. It corrected bugs, added an iPhone 5 support feature as well as updates for the iOS 7.