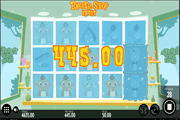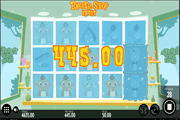 Barber Shop Uncut Online Slot: Locking Wins Result to Amazing Rewards and Haircuts!
Barber Shop Uncut by Thunderkick is a 40-payline online slot that engages players to a fun and rewarding time at a virtual barbershop. Payline wins trigger a respin, whilst locking winning symbols in place. The respin continues if more of the winning images land on positions next to the Locked Symbols. Now the fun part is when the locked images are those of customers. They will get their haircut and shave during periods of stillness. Once the Locking Win and Respin Features end, the winning Customer Symbols return with a new look.
The most advantageous Locked Win is one that involves the BONUS Symbol. When at least 3 of the icon lands consecutively from the leftmost to the rightmost position, the Bonus Symbols also lock in. The ensuing Respin gives players a chance to land on more BONUS Symbols regardless of reel positions. Completing a scatter combination will then activate a 3x-paying Free-Spins Bonus Round.


As if the Locking Wins with Respin and Bonus-Win Multiplier features are not enough, Thunderkick throws in an Inwinity Spin Feature that guarantees at least one bonus win! However, this Barber Shop Uncut online slot does not have a Wild Symbol. That way, it will not be too easy for players to strike up the Locking Win with Respin Feature.
Barber Shop Uncut Online Slot: Locking Wins with Respin Feature
Three or more identical images lining up from the leftmost position of a pay pattern is a winning combination. Players though, will not be credited with the corresponding rewards just yet, because a respin is still to follow. All winning symbols remain stationary during a free turn, waiting for the outcome of the respin.
A respin that produces at least one additional winning symbol positioned in the same payline as the frozen winning symbol, strikes up another free turn with the corollary Locked Win Feature.
In the event a different icon also lands a winning combination after a respin, the new winning totems will likewise remain immobile. Such an occurrence therefore, heightens the possibility of triggering another bet-free turn because the emergence of that new winning element could also trigger another respin.
This Barber Shop Uncut feature ends if the respin fails to produce additional payline wins out of the new and Locked Wins; or if all reel positions are already filled with Locked Symbols.
Barber Shop Uncut Online Slot: Bonus Game Trigger Symbol
A Barber Pole labeled as BONUS is the symbol to anticipate as outcome of a spin. Still, a player needs to have at least five (5) of the icon scattered across the slot board, in order to activate the Free-Spins Bonus Game.
Thunderkick though included the Bonus Symbol among the eligible Lock and Respin reel elements. That is, if at least three (3) Barber Pole Bonus icons occur within a payline just like a regular winning combination.
In an event in which three (3) Barber Pole totems occur as Locked Symbols, landing on two or more in any reel position during respins will suffice to set off the Free-Spins Bonus Round. After all, the Barber Pole Bonus Symbol is a Scatter element that does not have to conform to a pay pattern in order to complete a winning combination.
Barber Shop Uncut Online Slot: Free Games
Initially, a set of ten (10) free-spins will be awarded as bonus round. Every time a Barber Pole image comes into view, players earn two additional extra-spins. The most number of free-spins playable in each bonus round is up to 30.
On top of the additional free-spins that can be retriggered, all bonus wins garnered from free-spins will be awarded threefold (3x).
Now if by chance, players are having a tough time hitting bonus wins, they need not feel frustrated, as an Inwinity Spin Feature will be available after the last free turn.
The Inwinity Spin is represented by a Dollar Sign in prone position and is designed to bring surefire wins. This special bonus spin allows players to launch the reels at no added cost and without limit until a payline win is achieved.