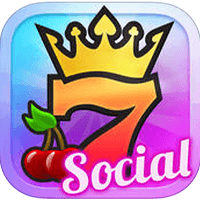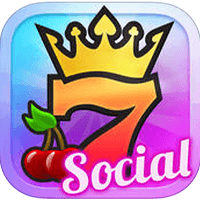 Best Casino Social Slots App for Fun and Enjoyable Social Gambling
Best Casino Social Slots is among the most famous mobile applications and presently ranks as one of the highest ranking in the list of mobile apps available at the iTunes App Store. Compatible with iOS devices running on Version 6.0 and up, this extremely interesting software was developed by Diwip Ltd.
Apparently, the developer understands what they do, since Best Casino Social Slots is actually among the most striking free slots app currently available.
Best Casino Social Slots App Features
Best Casino Social Slots is available in different ways: through Apple App Store, Google Play Store as well as Facebook site. This free slots app satisfies the needs of many customers. Its games run smoothly on gadgets that have iOS as well as Android operating systems, offering players extremely appealing gaming experience regardless of the type of gadget they use.
The appearance of Best Casino Social Slots app looks like most mobile casino apps, which is actually something good, since people are already used to particular standards.
Backdrop is blue plus violet combinations, which is very alluring and attention-grabbing. When a player launches the main window, they can see tiles such as; Play Now that activates a game randomly; Slots Machines, where a player can select from various games and Tournaments.
Best Casino Social Slots app gives players access to their friends and obviously, enabling them to view their account balance, sales and game levels. The app also has an Events section, where a player can look out for upcoming promotions as well as challenges.
The Best Casino Social Slots Lobby is extremely functional and key placement is manageable. Nevertheless, many players have an impression of there been a lot of void space on main window, but if one checks the screens they will see that this is not the case.
Fun in Best Casino Social Slots commences with 5,000 Credits, which are able to be multiplied very fast, since the extra features of the game appear to be extremely generous.
Every 4 hours a player can benefit from the Time Bonus that adds to their account an additional 300 credits. Furthermore, there is a Daily Bonus that rewards 3,000 Credits.
In case a player is not happy with their balance, they can go to Store to buy coins. At this instance a player is able to purchase even 72,000 for $2.99, although the most famous choice is for 680,000 Credits for $24.99.