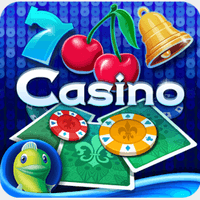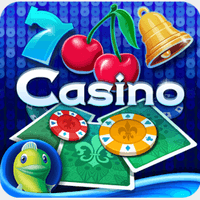 Big Fish Casino App that Offers Multi-Games and Real Time Multi-Player Sessions
Big Fish Casino (BFC) app makes it possible for iPhone and iPad users to play in real time and with real live players, all at once.
Created by Big Fish Games especially for mobile devices compatible with iOS 6.0 and later versions, this free-to-download app offers play-for-fun casino slots, blackjack, poker, and roulette games.
Big Fish Casino App Features
BFC app users can play as guest, or sign up as member by using a Facebook or email account. Still, even as a guest, they can add a profile name and avatar. After all, this social casino games app offers more than just single-player gambling entertainment.
The app lets BFC players come together in a virtual multi-seat casino table. When choosing one of the Big Fish Casino contents to play in, be it a slot, a card game or roulette, app users can opt to play alone or be in the company of other real-time BFC players. Another option is to join the tournament, where app users compete with other live players, in order to win a share of the jackpot coins at stake.
As new players, they receive as many as 100,000 casino chips as Welcome Bonus. There are more to come as Return Bonus and as every half-hour supply of coins. The app gives guest players up to 25,000 coins as Return Bonus plus guaranteed extra coins to win in a Spin Wheel game. In addition, the app furnishes Guest Players with 2,000 coins every thirty minutes. It could be more if their BFC playing account is linked to FB.
Tapping on the Private Room icon opens the game selection in a single-player mode. Choosing the Public Room will bring a player to a virtual casino room, where other BFC app users are concurrently engaged in the same casino game activated by a player. Whenever a player in a group hits a big win, he or she can share some of his or her good fortune with the other players seated in the casino table. The action is carried out via the cocktail drinks, which the winning player will send as gifts.
Big Fish Casino also offers customisation features. Such features allow players to acquire pets, or send gifts, buy and share cocktail drinks, or change their card color.
Whether playing as Guest or Member, an app user automatically becomes a member of the VIP Club. Elevating their VIP Club Membership to higher status entitles a player to VIP-exclusive privileges.
Big Fish Casino Game Features
All Big Fish Casino games offered by the app are ready for instant play. No leveling up achievement is necessary, as the games are immediately accessible at the virtual Casino Lobby. Currently, the slot games available for instant play are Jackpot City and Sherlock Holmes.
Jackpot City has a classic theme, and has four Jackpots at stake, the Mini, the Mega, the Monster and the Colossal. All Jackpots can be won by landing on five-of-a-kind 7 Symbols, such as 777, 77, 7 or Any 7. The Sherlock Holmes slot awards substantial amount of randomly determined prizes, whenever three Clue Symbols appear across the reels.
The Blackjack Games, the Texas Hold 'Em and the roulette games are equally exhilarating. The games are grouped based on betting range and offered in different casino themes. Another Big Fish Casino games available to explore and enjoy is the Burn 3 Poker Game variant.