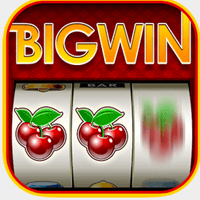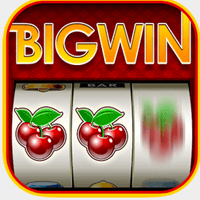 Big Win Slots : App for Las Vegas-Style Slot Machine Games
Big Win Slots is an app that enables mobile device players, experience the thrills of Winning Big money from Vegas slot machines, albeit virtually. The app delivers the intensity of a Vegas Strip casino right in the palm a mobile player's hand.
Garnering over 20,000 favorable ratings in the Apple App store and overwhelmingly positive critical acclaim from numerous magazines and journals, this Mobile Deluxe app is a must have for mobile devices powered by iOS 7.0.
Big Win Slots app not only simulates the slot machine contents but also uses real Vegas rules for maximum accuracy – and maximum FUN!
Big Win Slots App Features
Big Win Slots lets players win BIG. The odds are in the app users' favor, made better by the tons of free coins furnished by the app. Coins can be obtained through numerous ways, firstly, by just downloading the app.
The app grants more coins for every Facebook friend who joins an app user, and without limit to how many can join. Leveling up in a game, sending gifts to FB friends and even for just watching video adverts; there are endless ways to help players fuel their Big Winnings. On top of those, the payouts are just as great.
Just like in real Vegas casinos, Big Win Slots app offers VIP members access to exclusive slot machine games and to offers of bigger rewards. VIP members get more coins and spins, as well as have greater ability to rank up in the Leaderboard, while vying for the world slot championship title!
Big Win Slots Game Features
App users can always mix up the game with different slots, game modes, and bonus rounds. They could even get more free spins and coins as well. There's no end to the excitement with Big Win Slots.
The team of developers at Mobile Deluxe welcomes feedback coming from users since they strive constantly to make the games better. New game modes, more ways to get coins, more ways to win BIG!