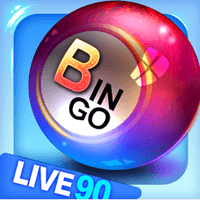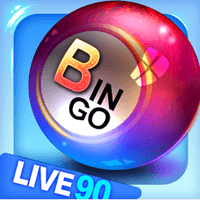 Bingo 90 Live Ball Rooms App with All-Day Free Bingo and Vegas Style Slots
Bingo 90 Live app is another exciting addition to the world of virtual casino gaming. Bringing the action-packed game-play to the mobile market is developer Fungrep, who is into creating a wealth of casino and puzzle games in the Apple market.
Bingo 90 Live app is a free slots app that comes packed with online bingo and virtual slot machines. It connects players all over the world as they engage rounds of online bingo with each other.
The colorful, cartoon-based visuals match the smooth 3D animations. Each reel portraying various graphics and symbols. Classic casino symbols represent different values and functions, beautifully represented in full 3D for the small screen market.
Bingo 90 Live App Features
Beginners and experienced gamers alike can join in the fun. The app uses a simple menu system to usher in players to the Bingo 90 Live lobby. This area presents players with a selection of doors to enter. Each door having a different entry-fee requirement.
The app provides an indicator for each Bingo 90 Live room. That way, players know the status of each room, whether a game is currently underway or awaiting new participants.
Online bingo comes featured with an intuitive chat system that allows players to interact during game-play. Bingo 90 Live app has automatic daubers that mark cards for the players, while maintaining a record of correct calls required to win the game.
Bingo 90 Live players can win 1st place when all the numbers on the first line of a chosen ticket is completed, bringing in big earnings for winners.
Bingo 90 Live app includes virtual slots that comes packed with traditional features common to many free slots app games. Lining up symbols and unlocking Wild plays earns big points for players. The app has an accurate chance system, to deliver realistic gaming experience for every bingo participant.
Bingo 90 Live app has in-app purchases available to players, with the option to transfer real money in exchange for virtual coins. This allows gamers to place big bets and earn tremendous rewards, with repeated play-throughs and strategic betting.
Bingo 90 Live app is currently at version 14.20 and is compatible with iOS 6.0 devices, including the iPhone, iPad and iPod touch. Further updates are expected as this is a relatively new title, with potential improvements in game-play and device optimization on the way.