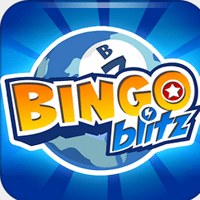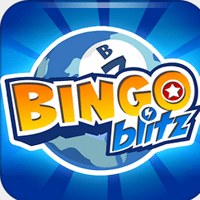 Bingo Blitz – FREE All-in-One Bingo and Slots iOS App
Bingo Blitz is a one of a kind game you can't find anywhere else! No other iTunes apps can compete with it. It's the game to play if you want novelty and entertainment that gets better with every passing week. Moreover, Bingo Blitz combines another casino favorite, classic slots; making this a two-in-one app for fun bingo and slot  play.
Bingo Blitz is produced by Buffalo Studios LLC, developers of the #1 Facebook Bingo game, Bingo Rush! Buffalo Studios now operates as a subsidiary of Caesars Interactive via the Playtika division. With numerous other awesome apps behind Caesars Interactive, Buffalo Studios is sure to come up with more innovations in the iTunes Apps Store.
Bingo Blitz Game Features
Bingo Blitz combines never-seen-before Bingo and slot actions. Play through challenging levels while you advance further by each city on the Bingo map. As you progress, you'll be granted the opportunity to play bonus rounds as well as seasonal content, each with awesome Bingo patterns, special themes, faster ball calls, higher payouts, and endlessly more!
Bingo games are great, but it's made even better with slots! Each slot has fun themes and game modes to add exciting twists to your gameplay.
Win bigger with power-ups! A vast array of game changer power-ups mix up the gameplay and give you faster, bigger wins! The more you play, the more the odds are in your favor, and the more fun you'll have.
Users of iOS 6.1 devices can compete against millions of bingo players to land the top spot in a worldwide Bingo Leaderboard.
Bingo Blitz App Features
The best part of Bingo Blitz is cross-platform gameplay. Whether you play it on a phone, a tablet, or a computer, you can access your stats and compete with other players from around the globe. Connect with Facebook to play and complete with friends, as well as sync your stats, coins, power-ups and credits.
Bingo Blitz is updated weekly. You'll get access to new cities, gamemodes, features, and other improvements! Buffalo Studios LLC loves hearing your feedback, so feel free to give them a shout if you've got suggestions, or you just plain want to rave about how much you love Bingo Blitz.