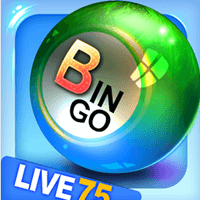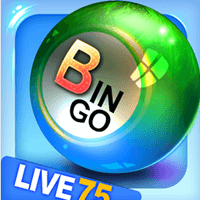 Bingo City Live HD 75 App with Slot Games by Fungrep
Bingo City Live HD 75 plus FREE slots is a new app available to iOS devices.Through this app, iPhone, iPad or iPod users play bingo with other people all over the world as a form of recreation. Although this app mainly carries bingo games, players can also enjoy free slot play as well.
Bingo City Live HD 75 App and Game Features
The currency within this game is called "kp," although the game itself is free. Upon first creating an account players are given 100p so that they can join in on a bingo game.
There are different buy-in levels offered for Bingo players. The Diamond Room has the lowest winning amount, which is 1kp. This is an ideal place for beginners to learn the ropes of the game. As players earn in-game money, they can move up to the Ruby Room or the Sapphire Room.
Bingo is very easy to play, and this Bingo City Live HD 75 app has an auto daub feature for players who feel that they struggle to keep up. This app also allows for second chance bingo, which means that after the first person wins, they continue for five additional bingo balls to give someone else a chance. This strategy maximizes the winning potential. Other than a great way to play bingo internationally, this is also a free slots app.
Bingo City Live HD 75 app has a slot machine option and is also easy to follow. Users will simply swipe their fingers up or down the screen to start the slot machine, and tap it to stop the machine from spinning. There are bonuses on the slot machines as well, such as free spins.
The app is free, and players can earn currency to keep playing. However, if players run out of chips for the slots or kp for the bingo games, then they can complete in-store purchases for extra in-game currency. Bonuses are offered if larger currency packs are purchased.
A new slot named "Sweet Factory" was recently added to this Bingo City Live HD 75 app, through the 10.02 update. This game is rated 12+ and requires iOS 6.0 or later in order to function properly.