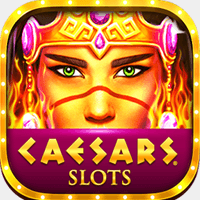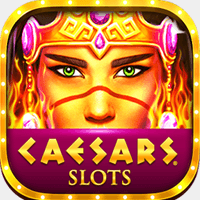 Caesars Slots App Featuring Real Casino Slots for Fun Play
Caesars Slots is one of the free slots app by Playtika. It is an app that allows users to play casino slots that feel just like Vegas but in different venues and styles of slot machines. Each progress made is a player's entry into another game level with a different venues. This replicates the player privileges given by Caesars to active casino customers options given in most Vegas casinos. Some of the venues include Cleopatra's Quest, Pink Panther and Haunted House.
Playtika provides a Caesars Las Vegas slot machine feel by providing free play-for-fun slots that are playable via mobile devices that work on iOS versions 6.0 and up.
Caesars Slots App Features
While Caesars Slots is a free slots app it also gives players the option for buying more coins as in-app purchases. Each day of play there is the option of spinning the Bonus Wheel which gives free coins.
In addition to the daily bonus, players are given a Lobby bonus which replenishes every 4 hours. There are different rooms to choose while playing the slot app but some are only available when the player has reached a certain level. This Caesars Slots game level is indicated by the number of stars that are posted in the home menu; to gain stars they must earn a certain number of experience points.
Experience points come from playing the game consistently. Casesrs Slots app also offers an option to play with video slots featuring a famous person's face as the slots and earns extra coins.
Connecting to Facebook or the Total Rewards Social program will give access to free contests for prizes not given in regular app play. This access also includes the ability to receive and give gifts and 25,000 bonus coins upon initial connection. Connecting one's Caesars slots app to Facebook also allows access to play on multiple devices without losing any progress made.
Latest Caesars Slots App Update
Caesars Slots app recently received updates that include contests in the King of the Grill venue, with 3 bonus games and a Wild Grill Master Surprise. More slots are about to be added to this Caesars Slots app. Playtika announced that it will soon add a new video slot called Diamond Princess which features an expansion of the Wild Respins.
Playtika also disclosed working on a new venue, Sleeping Rose which the developer describes as an enchanting slots adventure and Wild Queens, a never-ending bonus game.