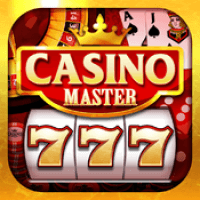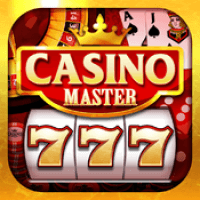 Casino Master- Slots Blackjack Roulette Poker is the next exciting new entry by developers Second Game Studio, which aims to recreate the unpredictable nature of real life casino games; now available on iPhone and iPad for convenient play. Casino Master is a collection of classic games such as Roulette, Blackjack, Caribbean and 3 Card Poker; totaling up to 9 different games to play.
This game is perfect for beginners and veterans alike, with introductory strategies and tips to guide players as they learn the basic mechanics. Second Game Studio is renowned for creating realistic simulations of traditional casino games, their latest entry provides fast, addictive game-play that rewards repeated plays. Players are treated to engrossing visuals to simulate the casino experience, with a classic bold red theme and gold layered menus that complement the flashing visuals on-screen. Casino Master- Slots Blackjack Roulette Poker is the most realistic casino simulator on the mobile market, with a large collection of free-to-play games to keep gamers entertained for a long time.
App Features
Casino Master comes packed with 9 exciting games that feature all the classic elements of free slots app, video poker, traditional card games and more. The 5-column virtual slots rewards players with fast and addictive game-play, while high-risk poker challenges players on their betting skills. This free-to-play app allows players to make in-app purchases, which provides them with additional coins to produce big winnings through regular plays. Casino Master's array of strategies and tips will help train players for the real world, proving to be an excellent free source of information for beginners and serious gamblers alike.
More Detail
Second Game Studio's latest update was 1.8, which optimized support for iPhone 5 models and above, along with a variety of bug fixes to optimize game-play. Casino Master benefits from several updates since its release, which allows players to have the best casino experience on the mobile market. Players can expect plenty of fun and excitement with this free slots app, along with other casino favorites to indulge themselves in. Download Casino Master today and get involved in the exciting world of free-to-play casino today!