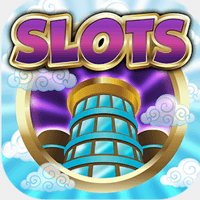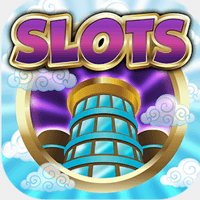 Casino Tower Slots : App that Combines Slot Play with Building Game
Casino Tower Slots is a Free Slots app that is available via the ITunes Apple store and was created by Toy Studio Media Corporation for iOS software 6.0.
The game focuses on providing great high definition graphics and sounds and attempts to provide the player with a true Las Vegas style slot machine experience in conjunction with social casino play.
Casino Tower Slots App Features
Casino Tower Slots app gives players the option to play without an internet connection and even allows participants to obtain trophies that can be used as decoration for all in game homes.
Easy game play, unique and multiple slot types that come as free-to-play casino games, bring fun entertainment for whiling away one's free time.
A 4,000 coin welcoming bonus funds players' initial account of game gambling with coins. Bonus coins are also able to be collected every four hours. Each floor of the Casino Tower Slots high rise has its own unique slot machines.
Casino Tower Slots App Game Play and Features
Casino Tower Slots begins at the entrance of a high rise virtual casino. App users make a virtual entry to start the game play.
The first and the beginning floor is the Prehistoric Panic. Here money is won by matching one-of-a-kind icons of dinosaurs appearing in the slot reels.Stegosaurus, Triceratops, Raptors and Dilophasaurus are among the dinosaurs matched in the slot paylines.
Meteor strikes abound and can release as many as 4,860-coin bonus, whenever multiple meteors rain down to transform dinosaurs into one-of-a-kind icons.
New homes at the Sunset Trailer Park are available as prizes when playing the Casino Tower Slots' Prehistoric Panic level. Game trophies can be collected while engaged in slot play. The trophies can be scaled and rotated accordingly, allowing app users to use them as decorations for their newly acquired virtual home.
Casino Tower Slots is a family friendly Free Slots app. It offers game coupons that enable players to buy 100,000 coins for $1.99 as in-game purchase charge. In addition and a bit surprisingly so, the game also offers 125,000 coins to be purchased for $9.99 as well. Although these types of coins can be purchased in the game, no real money prize winnings are available for playing the Casino Tower Slots.
Recent updates to the game include the third tower of the game and a new slot entitled: Robin Hood – Champion of Sherwood.