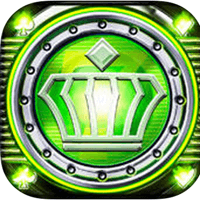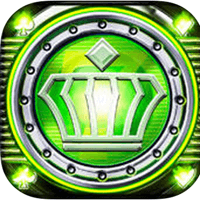 Coin Kingdom 2 : App for Realistic 3D Coin and Slot Games
Coin Kingdom 2 is an app that combines the favorite Coin Drop arcade game and slot games. Developed by LINXYZ, Inc. this free app is compatible with iPhones and iPads powered by iOS 4.3 and later versions.
Coin Kingdom 2 Game Play
Drop coins on the ledge and watch in dazzling 3D as the coins are pushed over the edge! As coins fall over the edge, the player is given a chance to win prizes through slot spins.
Match from 5 numbers for 100 coins to 9 numbers for 10,000 coins. The lucky players who match up the number 7 will receive double the prize. Three random helpers will pop up to help match the number: Red Magic, Rainbow Chance, and Turn Off.
Coin Kingdom 2 has four special effect coins included in the coin drop. The black coin lights up tramp marks for 10 seconds. The bronze coin adds 20 points to spin. The green coin adds 30 seconds to the side pusher effect. The red coin gives the helper, Red Magic, a little boost.
Coin Kingdom 2 App Features
There are many features to enjoy in this Coin Kingdom 2 app. First, the VIP Passport that can be purchased in the Shop.
The player can also turn on Box2-APxx that can play the game in behalf of the app user.
If a player is running low on coins, he or she can get free coins every 30 minutes or check for free offers to earn free coins.
Don't forget to put on those headphones or earbuds to enjoy high quality 3D sounds.
Log-in to Game Center to create a player name and play Coin Kingdom 2: Real 3D Coin Game + Slots on Game Center and be included in the Leaderboards and Achievements system. There are 18 Game Center Leaderboards and 3 stages of achievements with 13 achievements each.
Download the free slots app, Coin Kingdom 2: Real 3D Coin Game + Slots today! In-app purchases and paid advertising are included in this app. Visit http://www.facebook.com/coin.kingdom, email [email protected], or tweet @HydekXYZ for support.
Coin Kingdom 2 app is rated 12+ for frequent/intense simulated gambling. The current app version is 1.4.1 and is 28.5 MB. The latest update for this free Coin Kingdom 2 app was released October 30, 2013, which fixed a few bugs.