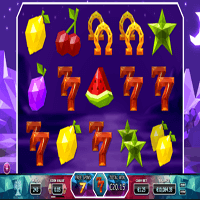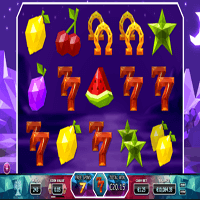 Doubles Online Slot – Land on Great Wins with Split-Symbol Feature
Doubles online slot offers great chances of creating massive wins from out of 243 ways-to-win patterns. As the title denotes, symbols could appear singly or as a pair in a single tile. A Doubles pair count as two matching icons. This then makes it easier for Doubles slot players to form matched combinations in any of the game's numerous pay ways.
This Yggdrasil online slot makes use of an assortment of classic-themed reel icons. The multi-faceted graphic illustration of images make each object appear like cut gemstones, giving the 5-reel slot a visually attractive appearance.
[/CBC]

The Diamond Symbol has the highest payout value, awarding as many as 25,000 coin credits for every 10 same-symbol combinations. The Number 7 comes in second, paying as many as 4,000 coin credits for the same number of like-icons. Knowing the equivalent reward of each symbol is quite important, particularly when playing in the Free Spins Round.
Doubles Free Spins Round and Special Double Symbol Feature
In the free round, players can choose the reel icon that they would like to appear as split symbols in every spin outcome. Although the Diamond, the 7, the Horseshoe and the Star, award the highest number of coin credits, Yggdrasil provides info that the lesser paying fruit symbols have high to medium chances of appearing and forming matched combos more frequently.
However, only the longest symbol combination would count as a win for each pay way; 3 being the least and 10 the most number of same symbol combination that could happen in a single pay way.
It takes three (3) or more Double D Free-Spins Symbol spin outcomes to activate the Doubles Free Games. Ten, 20, or 40 free-spins are awarded based on the number of Double D Symbols that emerged altogether after a spin. If after a bet-free spin another set of three or more Double D Free-Spins icons appear, the equivalent number of bonus-spins will be added to the remaining number of spins left in the free round.
Doubles Online Slot Betting Options
A stake on each spin activates all 243 payways. Players can choose coin values ranging from 0.01 to 2.00 to use as bets for a fixed set of 25 coin credits per spin. The minimum bet for every spin therefore is 0.25 (0.01 x 25 coin credits), while the maximum bet is 50.00 (2.00 x 25 coin credits) for each spin.
The payout values of coin credits won are based on the coin value selected; e.g. 100 coin credits x 0.01 per coin credit wins an equivalent of /€/CAD/AUD 1.00, while 100 coin credits x 2.00 per coin credit has a payout value of /€/CAD/AUD 200.00.