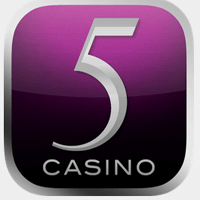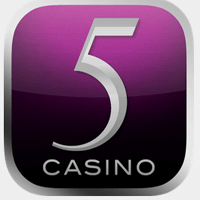 High 5 Casino : iOS App for Premium Real Vegas Slots and Tournaments
High 5 Casino Real Slots app is a free slots application available at the iTunes or the Google Play Store. However, it is made for the iPad 2, iPhone 4 and iPod Touch 5th generation. Devices working on iOS prior to Version 6.0 may encounter problems running the app and experience some performance issues. But newer devices don't have the problem.
This High 5 Casino app contains hundreds of real casino games, and all of them are challenging, making users feel like they are in a real casino. All contents has all the sounds, the bells and whistles, the game action and lots and lots of bonuses.
High 5 Casino Game Play
This app gives the thrill of real reel slot gaming to mobile device users. It comes with a four star rating and has made record fo having over 10 million downloads. The reason for its popularity is because it brings real casino game play to a mobile device. Casino enthusiasts can find their favorite slot game here, or test-play a new pilot game before it actually hits the casino floor.
Advantages of High 5 Casino App
It is free
No players get to try 12 free premium slots in one application.
High 5 Casino app has a huge slot game library with more than 100 games.
Made by a high-end real money gaming industry giant.
The graphics, music and features on this app are interesting because they are so realistic. High 5 Casino is the avid casino player's favorite app because it offers choice, beautiful graphics and challenging play. Players often feel almost like they're in a real casino and can compete for large coin prices or participate in a large number of slot tournaments.
High 5 Casino App Goes Social
Among one of its most popular features is the fact that this free slots app offers an interactive social platform that engages users in an authentic gaming environment. However due to regulations, High 5 Casino app requires all participants to be at least 18 years of age to be able play. A condition that one must agree to before the app can be downloaded, which is in compliance with related regulatory laws.