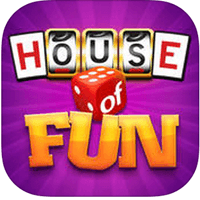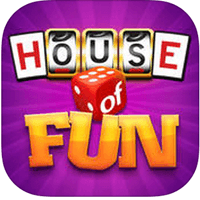 House of Fun App – Adds New Slot Every Week
House of Fun casino app is certainly unlike other iOS slots apps. With countless unique slots offered to its users, House of Fun will quickly become a favorite for its users. The theme of the app is an exciting replication of the real Vegas experience with flashy lights, gambling as well as elegant clothing.
Created and produced by Pacific-Interactive Ltd., users of iPhones and iPads supported by iOS 5.1.1 and later can get the House of Fun free casino app at the iTunes App Store.
House of Fun App Features
Designed by avid casino goers themselves, the House of Fun free slots game is the closest thing players will find to a real Vegas casino experience. Not only that, but the game is conveniently stored within a mobile phone.
Every single week, the app adds a new slot machine content, constantly giving players more opportunities for an enjoyable experience. Another generous feature in the House of Fun app is the 1,000 guaranteed free coins just for downloading the games carried by an application that is free to begin with.
This application features player levels that will gain players free coins as they advance within the levels. Players also have the opportunity to take their online slot experience to Facebook to share with friends and family.
House of Fun Game Features
House of Fun games also boasts several other special features. One of these is the multitude of virtual slot machines offered to users. Each has their own unique theme and gameplay. With awesome bonus rounds and major progressive jackpots, players will have an opportunity to win huge each time they play.
The latest update for the House of Fun casino app, is version 2.16. It has a lot to offer loyal as well as new players alike. It has been announced that some new upcoming slots include an Elvis-themed and Beauty of the Nile-titled game contents.
The update also fixed a spin lag in order to improve the gameplay. There is now an autosave for the last bet that is made. Personalized offers and much more also come with this new version. With an average rating of 4.6 stars and positive reviews across the board, House of Fun app may be the best choice among other iOS slots apps.