User Rating: Be the first one!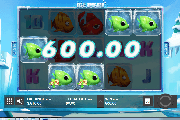 Ice Breaker Online Slot : Win-Multiplier Increases w/ Every Reel-Collapse
Ice breaker by Push Gaming is a 243 ways-to-win online slot built on a 3×5 grid. Top-paying reel elements are Fish Symbols in varying colors: Red, Orange, Yellow, Green and Purple. Every Fish icon comes with a x1 Win-Multiplier that increases in every occurrence of the Collapsing Reel Feature.
Ice Breaker Online Slot: Collapsing Reel Feature
Two (2) identical Fish Symbols, aligned vertically within a reel, sets off this feature. The coordinated Fish images merge as a single icon, whilst emptying a reel-space. Symbols from above drop into the emptied reel-positions, creating a bet-free opportunity for landing on new winning combinations.
The Collapsing Reel Feature also aggregates the x1 Multiplier of the two (2) Fish images; thus increasing the factor to x2. The collapsing mechanism stops, if the Fish Symbol that drops into the gap, does not match the residual Fish with upgraded multiplier.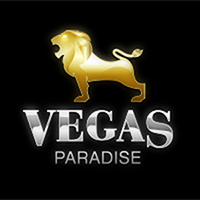 Overall Rating
PLAY NOW
Vegas Paradise
Welcome Bonus of $€£ 200 for all New Casino Players
Hottest Casino in the United Kingdom
Huge collection of online slots and table Games
Extremely High Payout Percentage
Monthly Promotions and Free Play
Ice Breaker Online Slot: Win-Multiplier
The first Collapsing Reel event raises the x1 Multiplier to x2, to be displayed by the residual Fish image. If the dropping action fills the gap with the same Fish type, the images merge anew, whilst displaying a higher, x3 Multiplier. The Multiplier upgrades continue for as long as the dropping and merging actions carry on.
Now in the event the residual Fish finds a match after a dropping event, the upgraded Multiplier applies to that win.
Ice Breaker Online Slot: Wild Symbol
A Clam image represents the Wild Symbol. It emerges only in Reels 2, 3, 4, and/or 5.
When aligned with identical Fish Symbols in adjacent reels, the Clam totem can complete a winning combination. Provided, however, that the Wild and Fish Symbol arrangement starts from the leftmost column.
Yet if for purposes of triggering the Collapsing Reel Feature, a Clam Wild cannot pose as substitute for any Fish Symbol.
Ice Breaker Online Slot: Free Games
The Hammer image is special as it serves as Trigger Symbol of the Free Games. This symbol though emerges in Reels 1, 3, and/or 5 only.
Any spin returning with three (3) Hammer images in all three (3) designated reels, activates the Ice Breaker Free Games.
The Ice Breaker Free-Spins Round constitutes six (6) bet-free spins. Here, the Bonus Round Reels do not contain any of the low-win A, K, Q, J and 10 Symbols. Only the Red, Orange, Yellow, Green, and Purple Fish images, as well as the Clam and Hammer icons are on display.
This denotes the during the free round, the Collapsing Reel Feature triggers with more regularity.
If after a bonus spin, Reels 1. 3, and 5 return once again with a Hammer Symbol in tow, another set of six (6) Free-Spins activates.
Ice Breaker Online Slot : Wagering Options
An Ice Breaker spin activates all 243 win-ways. Players need only to select Total Bets ranging from 0.25 to 100.00.
Symbol payouts are stated as cash prizes on a 3, 4, or 5-symbol winning combination. The Red Fish has the highest Paytable Value; awarding cash rewards equivalent to 1x, 3x, or 10x the Bet staked.
A Red Fish winning arrangement achieved with the lowest 0.25 Bet generates a cash reward of 0.25, 0.75, or 2.50. On the other hand, the highest Ice Breaker Bet of 100.00 can bring Red Fish winnings amounting to 100.00, 300.00, or 1,000.00.
Ice Breaker : Awesome Collapsing Reel Mechanism Triggers Multiplier Upgrade
Ice Breaker online slot has a Collapsing Reel mechanism that not only gives extra opportunities for landing on additional payline wins. It also increases the x1 Multiplier of 2 vertically aligned Fish images. The Multiplier upgrade could carry on continuously if more of the same Fish Type land in succession on the Collapsing Reel. When that particular Fish Symbol subsequently completes a winning combination during the progression, the games will use the upgraded Multiplier in calculating the total cash rewards