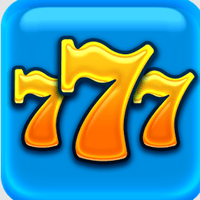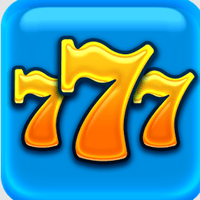 iSlots App : The Sweetest Multi Slots Game App for iOS 4.3
iSlots app is the original game application that brings a number of play-for-fun, sweets-themed slot games. Created and designed by Chris Miles, iSlots is where players find traditional classic reel icons such as fruits, bell, Lucky 7, $, including the A, K, Q, J and 10 symbols, all looking so sinfully sweet.
This game app works compatibly with iPhones and iPads running on iOS Versions 4.3 and up and downloadable at the iTunes App Store free of charge.
iSlots App Features
This iSlots app is as delightful as it looks as it incorporates mini games in-between spinning sessions. Such features not only bring extra rewards, they also prevent the monotony of repetitive play from creeping in.
Coin resources abound in this app, giving players a continuous supply of virtual money to use as wagers. Aside from the 1,000 welcome coin credits, iSlots app also supplies coins on a regular basis. Furnished as Daily Bonuses bestowed in random amounts, players determine the bonus amount via the Spin Wheel game.
iSlots app offers game contents that gradually become accessible to app users, as it employs the leveling-up mechanics common to video games. It is actually a boon, because every time a player completes a level, another set of bonus coins becomes available for collection.
Right inside the game, there are instant-win features. Those features bring a constant supply of coins that players can collect right away. In addition, recognitions for different slot-playing achievements have corresponding coin rewards as well.
The iSlots app's game offerings are also available at Facebook. This mobile software gives users the option to connect their iSlots playing account to the iSlots Facebook channel. An FB connection enables users to share, not only their playing achievements but also to send coins to their FB friends for iSlots playing purposes. This means, they can also ask coins from fellow FB-iSlots players, in case the need arises.
Players need not worry about leaving a game in the middle of an ongoing session, as the app has an auto save functionality. When resuming with their play, app users  can always pick up from whence they left.
iSlots App Game Features
Each slot game comprises three playing levels, and players must gain full experience points (XP) to pass from one level to the next. iSlots has an XP meter that keeps track of a user's playing performance and level achievements. Once the XP meter becomes green, the app automatically unlocks the next game as well as brings another batch of bonus coins for a player's taking.
Initially, the Sweet Memories slot is the only game accessible. Aside from regular payouts, Sweet Memories game pays five times (5x) the win amount for payline wins comprising five of a kind symbols. It also features the usual reel-enhancers, such as the Wild and Scatter Symbols.
Attaining Level 4 status unlocks another dulcet-themed content, the Ice Cream Factory. Following the same leveling up procedures, more sweets-themed contents will be unlocked to become permanently available.
All iSlots app games mimic a typical real money slot. The difference, however, are the instant win mini-games that do not rely on reel-spin outcomes.
The Bonus Pool, for one is available every twelve hours, offering treasure chests that contain hidden prizes. There is also the Angel Delight mini-Pick-Me game. It offers coin rewards multiplied by the bet amount currently placed per spin.
The iSlots app Progressive Jackpot is activated based on a player's game performance. This makes it possible for all iSlots players to have a chance at the Progressive Jackpot via any iSlots app game. A spin that produces five Jackpot Symbols all lined up in a payline, triggers the release of the Progressive Jackpot money.