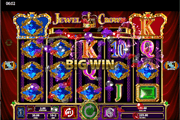 Jewel in the Crown : All Wins Pay, Mega Stacked Symbols and Free-Spins, Bring Great Wins!
Jewel in the Crown online slot by Barcrest/SG Interactive presents a dazzling array of jewels adorning a kingly Crown. Yet the Crown itself is an important icon, as a 3-symbol match of the regal object instantly triggers the Free-Spins Round.
Payouts and evaluation of winning combinations, as well as availability of some Bonus Features, depend on the ante at stake per spin. Still any bet amount, or betting mode used to set the reels in motion, activates all 10 pay patterns during each turn.
Bets of 2.00 or greater qualify for the All-Wins-Pay, a feature that takes into account all pay patterns formed by adjacent identical symbols. Playing via the Big Bet Mode activates the Crowning Glory and the Jewel Stack Features.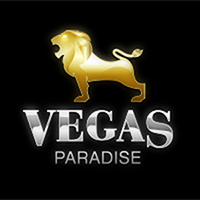 Overall Rating
PLAY NOW
Vegas Paradise
Welcome Bonus of $€£ 200 for all New Casino Players
Hottest Casino in the United Kingdom
Huge collection of online slots and table Games
Extremely High Payout Percentage
Monthly Promotions and Free Play
Jewel in the Crown Wild Symbol
A WILD emblem landing on any payline whilst combining with 2 or more identical symbols can complete or expand the pattern. However, it is important for completed patterns to start from the leftmost reel to count as payline win/s.
Five (5) Wild Symbols simultaneously in view and at the same time included as substitute symbols of a winning combination, award extra pays of 20x the Total Bet.
Jewel in the Crown : Regular Bonus Games
Three Crown icons altogether positioned in the centre reels (Reels 2, 3, and 4) initialize the launch of the Free-Spins Round. Eight (8) bet-free games are awarded, and any bonus-Spin that produces 1, 2, or 3 Crown icons, correspondingly award 1, 3, or 8 additional free turn/s.
To increase players' chances of hitting greater wins, a randomly selected symbol turns into a Wild icon throughout the free games. In addition, a certain symbol selected at random will take on the reel positions landed on by the Mega Stacked Symbols.
Jewel in the Crown : Big Bet Bonus Games
When launching spins via the Big Bet Mode, players can activate a set of free games in two different ways. One is via the 3-Symbol Crown combo, and the other is by way of the Crowning Glory Trail.
The Crowning Glory Trail is a feature that collects all Crown images emerging as outcome/s of a bonus spin. The trail starts by presenting six (6) unobtrusive Crown images at the top of the slot screen. Each Crown image in view lights up a trail position. If the collection reaches the 5th spot, a Bonus Spin will be awarded. Completing all six (6) trail-positions will initiate the activation of the free round.
This feature though merely initializes the free games, and therefore not capable of retriggering additional bonus spins.
Big Bet (BB) Bonus Game Features – The win-boosting features of a Bonus Round activated by a Big Bet depend on the BB wager staked. There are three BB options available, all configured to run five (5) consecutive spins with a single Bet. The Bonus Features available in each BB Bet are as follows:
• BB 20.00 offers the Crowning Glory Trail as Bonus Game feature.
• BB 30.00 Bonus Games include a Jewel Stacks attribute in addition to the Crowning Glory Trail. The Jewel Stacks feature guarantees that one of top paying Jewel icons will be designated as Mega Stacked Symbols.
• BB 50.00 has a Super Crowning Glory Trail and Jewel Stacks to offer as bonus-win boosters. Here the 5th position of the Crown trail awards 8 free-spins, while the 6th position activates 16 bonus spins.
Jewel in the Crown : Bonus Reels Enhanced with Multiple Wilds and Mega Stacked Symbols
Jewel in the Crown online slot has bonus games that designate random regular-paying images as Wild icon and Mega Stacked Symbols during free games. Playable via the Big Bet mode, players entering the free round have greater chances of activating the Bonus Round as well as reap awesome bonus wins by landing combos with Jewel Mega Stack Symbols.