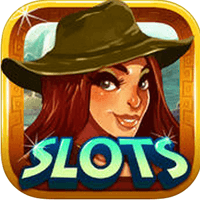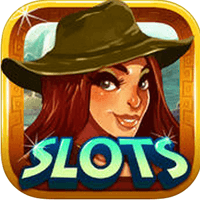 Lost Treasure Journey App with Multi-Slots and Other Casino Games
Lost Treasure Journey is a free slots app that gives players the chance to get lost in a world of treasure hunting and adventure, while enjoying the experience of quality slot machines and other casino games like keno and roulette.
Through magical jungles and secret treasures, this free casino-style games app keeps players engaged, playing for hours on end without tire.
The Slots Lost Treasure Journey app is created and produced by Rocket Games for mobile devices compatible with iOS 4.0 and its later versions. This game receives a rating of 12+ for its frequent gambling sequences.
Lost Treasure Journey App Features
Rocket Games successfully created a cinematic experience within a free slots game. Players will be captivated by the HD graphics and clear, high-quality sounds. Of course, the Lost Treasure Journey slots app is not all about the movie-like experience.
Players will enjoy several unique features that the game has to offer on top of their standard slots. With free chips being provided every single day, players have absolutely no limit to the enjoyment and possibilities they can get from using this app.
Lost Treasure Journey Game Features
As if that were not enough to keep players interested in this Lost Treasure Journey app, several new slot machines are added to the applicationevery two weeks. This is just another way by which Rocket Games keeps player gaming experience constantly changing and interesting.
Another unique feature are the immersive bonus games that can be found on every single slot machine. Each one provides players with a different game that is related to the theme of that particular slot.
To keep things interesting, the Slots Lost Treasure Journey app includes 50 lines, 5 reels with 4 symbols as well as 5 reels with 3 symbols. Players have complete freedom with this app as they don't need an internet connection in order to play the slots.
The latest version of this free slots app, version 1.1.9, has received an average rating of 4.5 out of 5 stars. This rating was for an average of around 700 user reviews. This is a slight drop from the perfect 5 out of 5 stars rating that all other prior versions of this game received from a pool of over 1,500 user ratings. The only listed difference within the latest version is game optimizations.