User Rating: Be the first one!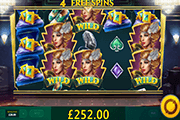 Lucky Mr. Green Online Slot: Multi Win-Boosting Features Power-Up Base and Bonus Rounds!
Lucky Mr. Green is a 20-payline online slot created by Red Tiger as a Mr. Green Casino exclusive. Here, the amazing online casino host, showers players with several win-boosting features that take place as random base or bonus events. The 3×5 grid depicts an entertainment stage in which Mr. Green and some Showgirls perform.
Occasionally, the online casino host beckons Showgirls to appear on stage. Such events can create a rewarding impact because the Showgirls are Wild Symbols. The best outcomes may yet transpire once the Showtime Bonus is on. It is a Pick Bonus Feature that reveals Total Bet Multipliers that compound into a high-value. Another show-stopper is the Free-Spins Round, in which Mr. Green's amazing performances will continue to power-up the reels.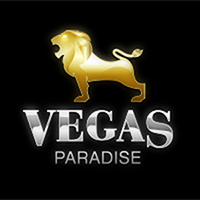 Overall Rating
PLAY NOW
Vegas Paradise
Welcome Bonus of $€£ 200 for all New Casino Players
Hottest Casino in the United Kingdom
Huge collection of online slots and table Games
Extremely High Payout Percentage
Monthly Promotions and Free Play
Lucky Mr. Green Wild Symbol
The Showgirls icon, posing as Wild Symbol emerges in any reel. It can represent any regular-paying symbol to complete a payline win. A winning arrangement completed by way of Wild substitution garners a reward based on the Paytable Value of the winning symbol.
Now if a group of 3, 4 or 5 Showgirls gather consecutively in a paying line, the longest union formed, delivers a prize equal to 80, 200 or 800 times the Line Bet.
Once in a while, Mr. Green boosts chances of hitting Wild wins by bringing several Showgirl icons to the stage. The boost may even come in the form of a huge 3×3 Showgirl Wild.
Lucky Mr. Green Online Slot: Random Special Features
A Lucky Mr. Green Show includes production numbers that will make the reels quite potent. Watch when the stage is set for his solo performance, as he is poised to add any of the following:
Showgirl Wilds – Mr. Green will send a number of fans flying across the grid. Those that get to land on reels will reveal Showgirl Wilds.
Mega Showgirl Wild – At Mr. Green's instance, a cluster of Showgirls takes position as a colossal 3×3 block of Wild; instantly adding nine (9) substitute icons to the outcome of a spin.
Pocket Watch Multiplier – When Mr. Green gets the urge to bring out his pocket watch, pray that the spin results to a win. Any number at which the clock hand points represent a Win-Multiplier that will apply to corollary winnings.
Luxury Reels – Another reward-bringing performance is the Umbrella act. During an ongoing spin, the iconic Green Umbrella temporarily blocks the view, to create reel modifications. Once completed, the grid will contain only high-paying symbols. —
Lucky Mr. Green Showtime Bonus
Await the arrival of three (3) sets of Trumpets. The sight and sounds announce the Showtime Bonus Act. This particular bonus feature carries on as a Pick and Click Game that collects Total Bet Multipliers.
Choose from an array of Green Hats to determine Mr. Green's landing point. if a player unravels a prompt to Pick Again, a Hat animation will continue to move on. The farther the Hat goes, the higher the value of the Multiplier awarded at the end of the Showtime segment.
Lucky Mr. Green : Free-Spins Bonus Round
The performing online casino host occurs in reels as Bonus Symbol. When three (3) of the Bonus Icon occur simultaneously in Reels 1, 3 and 5, the Free-Spins extravaganza sets off.
The stage production commences with a presentation of three (3) Bowler Hats; each with a number of bonus spins to award. Clicking on one determines the duration of the free round. During the round, look forward to landing on another set of Mr. Green Symbols. Such recurrences bring a fresh array of Bowler Hats that award additional free-spins.
The longer the extent of the free games, the greater the chances of hitting lucrative bonus winnings. After all, Mr. Green will continue to boost spin outcomes with any of the four (4) special features.
Actually, even the Showtime Bonus may set off, once a scattering of three (3) Trumpets Symbols turn up as outcomes.
Lucky Mr. Green ; Mr. Green Has All the Luck to Give via 4 Special Features and 2 Bonus Games!
Lucky Mr. Green online slot presents an extravaganza of win-boosting features such as multi-Wild add-ons, Mega Wild, Win-Multiplier and Reel Modification. Any can improve outcomes of a spin to ensure winning results. The great news is that all special features, including the Showtime Bonus may transpire during free games