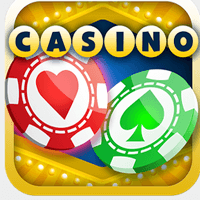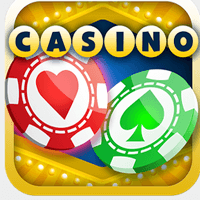 Lucky Play Casino App for Free Vegas Slots, Blackjack, Bingo, Video Poker and Sportsbook Games
Lucky Play Casino app gives players the opportunity to enter into a new world of mobile gambling experience. Once the app has loaded and opened, players are ushered into a seamless, digital casino with exciting offerings such as Bingo, Video Poker, Blackjack, Sports Betting, Slot Machines, including Slot Tournaments.
All of these games can fit in the palm of a player's hand when choosing the Lucky Play Casino App. Created and produced by RocketPlay, Lucky Play Casino app will quickly find it's way to the top lists of favorite mobile gambling applications.
Lucky Play Casino App Features
The Lucky Play Casino app boasts an average rating of 5 out of 5 stars from over 180 reviews on it's latest update. In addition, all prior ratings of this game overall also have an impressive average rating of 5 stars rated by nearly 8,000 users.
An important feature of this app is the social aspect. Lucky Play Casino allows players to share chips with friends and play several games online. This further helps to give the experience of a real Las Vegas casino.
Players will never be at a loss with this app as it can be played on iPod's, iPhones and iPads that run on iOS 5.1.1 over 3G and Wi-Fi. This game is a free slots app on the AppStore marketplace. Like a typical free slots app, there are pop-up ads. Those can easily be avoided by simply exiting and do not pose much of a problem for the players.
Lucky Play Casino Game Features
The Lucky Play Casino app offers several special features including multiplayer bingo with which you can play online with other individuals.
Also, this app features slot tournaments in which players can join for a chance to win huge prizes. The slots within this app are something to behold as well. With over 17 different slot machines to choose from, the slot experience offered by this app is worthy of Las Vegas.
Progressive jackpots are available for win on both video poker and the slot machines.
In addition to other casino games like blackjack and bingo, Lucky Play Casino also has a sportsbook offering. App users can place bets on virtual football matches to beat the bookmakers.
The Lucky Play Casino app's most recent update, Version 1.3.2, offers players a new Slot Machine called Royal Reels.