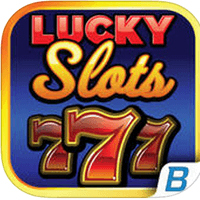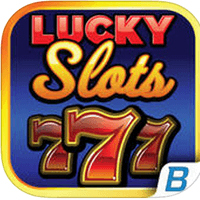 Lucky Slots Free Vegas Casino Simulator – A Fun Game App for iOS 6.0 and Later Versions
Lucky Slots Free Vegas Casino Simulator is a fun mobile game application furnished by Blue Shell Games. This app works best on iPhones and iPads running on iOS Versions 6.0 and up, and is free to download at the iTunes App Store.
Originally released as a 40-game compilation of Vegas-style slots, the collection has since grown with the addition of new titles. This Lucky Slots Free Vegas Casino Simulator gives casual casino gamblers a chance to play with slot machine contents, similar to those they find in Las Vegas Strip casinos. Even better still, is that players can try their luck without worry of losing their shirt, in case they become too immersed with the games.
Lucky Slots Free Vegas Casino Simulator App Features
Blue Shell Games likewise offers free Vegas simulated casino gaming to Facebook users. Downloading this app in one's mobile phone enables a user to connect to the FB-based Lucky Slots Vegas Casino Simulator. That way users can have the same amenities enjoyed by Lucky Slots FB players. Such amenities include being able to send coin gifts to FB friends. In the same way, they can also receive coin gifts to use on Lucky Slots Free Vegas Casino Simulator games.
Nonetheless, app users can play as guest without the need to register or open a gaming account. Both guests and FB-connected players receive coin credits as welcome bonus. The app supplies additional coins by way of daily special bonus. The Daily Bonus is in random amounts, which Lucky Slots players determine by spinning a virtual Wheel of Fortune.
If a player runs short of betting money, and the Daily Bonus is still hours away from coming, Blue Shell Games offers other ways by which one can receive free coins. The developer awards extra coins to those who download other mobile applications they support. Another method is to buy the coins by bulk via the Lucky Slots in-app Store.
Lucky Slots Free Vegas Casino Simulator Game Features
Typical with multi-slots game applications, it grants access to the game contents only if a player meets level requirements. New Lucky Slots app users have to collect Experience Points (XPs), starting with the classic-themed Joker's Wild. XPs are earned by meeting the number of paid spins played in a game. As soon as a player levels up, the next game unlocks and becomes available for play.
The higher the playing level attained, the greater the betting range of the succeeding games. Game contents such as Cactus Cowboy, Pot o' Gold, Gold Rush, Zooland, and The Syndicate are only some of the titles to look forward to. It is important for players to amass not only XP points but also betting money, because the betting requirements in those games are quite high.
Yet players also stand to receive payout winnings with greater prize equivalents. Moreover, they will also qualify to vie for the Progressive Jackpot at stake.
The games and its reward-boosting features are great since they really simulate Vegas-style slot machine games. However, since Lucky Slots Free Vegas Casino Simulator is meant for mobile gambling entertainment, an autospin functionality poses as a most welcome future improvement.