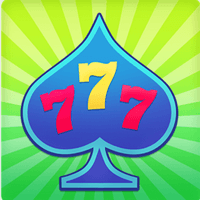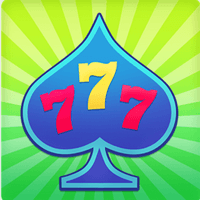 Mega Fame Casino App : Collection of Celebrity-Themed Slots and Poker Tourneys
Mega Fame Casino lays claim to having the most exclusive app at Facebook and at the iTunes App Store. The app offers players the unique and exciting chance to gamble with some of their favorite Hollywood celebrities.
Mega Fame Casino App Features
This app features casino-type poker and Vegas-style slots. Mega Fame Casino free slots app was created and produced by Plaor LLC. The app is rated 12+ for frequent gambling and use of alcohol, tobacco or drug use.
Players will not be disappointed with the unique playing experience offered by  Mega Fame Casino. The most important and prominent feature is the opportunity to participate in a casino game with some Hollywood stars and celebrities.
The list of famous personalities includes Kelly Hu, Kevin Pollak as well as Roger Cross. In order to emphasize the celebrity theme, this app offers daily celebrity challenges, offering players the chance to gain FAME.
Through the Mega Fame Casino app, Plaor LLC offers over 30 free slots with offers of opportunity for big payouts. In addition Mega Fame Casino application offers several other unique features that makes it different from mainstream slots and poker apps.
In order to keep players interested, this app is consistently updated with new and exciting slot games. Players also have a chance to win huge by entering into slot machine tournaments every 30 minutes.
Another amazing feature is the celebrity games Poker Night and Celebrity Shootout Tournaments held every Tuesday evening and Saturday morning, respectively.
Players don't have to stick to one type of poker as the Mega Fame Casino app offers Texas Hold 'Em poker, video poker as well as heads up poker in which players play one-on-one with a real player as opponent.
This app also features free slots spins every 4 hours in providing free chips daily. As long as players are connected to Wi-Fi, 3G or 4G, the app can be played on smartphones and tablets supported by iOS 6.0.
The current version of the Mega Fame Casino app received an average of 5 stars. An improvement from a previous average of 4.5 on all prior versions.