User Rating: Be the first one!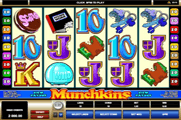 Game Summary:

Munchkins free slots is a slot game running on Microgaming software that is made up of 5 reels and 15 pay lines, free for online casino players. It involves monsters that are all around munching items. The items include numbers and letters, cookies, Cards, keys and a wallet. All of these items, including a homework book, are already bitten by the monsters termed as munchkins.
The game can be enjoyed online, most casinos provide a platform for players to get used to it before they play. It has a supernatural theme that is animated. The sharp images and cool colors help a player relax as the game is on.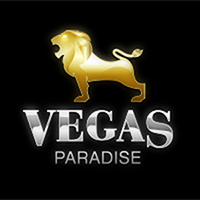 Overall Rating
PLAY NOW
Vegas Paradise
Welcome Bonus of $€£ 200 for all New Casino Players
T&C Apply 18+
Hottest Casino in the United Kingdom
Huge collection of online slots and table Games
Extremely High Payout Percentage
Monthly Promotions and Free Play
Bonus Rounds:
Just like most of online free slots games, Munchkins slots have bonus features, helping the players to win big and gain more control of their own final payouts. Online casinos that offer munchkin to players in the UK, Australia and Canada give 15, 000 to 75, 000 coins as massive jackpots.
Online casino players have the privilege of enjoying munchkins for free and can win real money. The three bonus features include the usual online casino welcome bonus, the fact that 3 or more cookie icons award 20 free spins which double the pay with each win and the other is the fact that 3 or more scatters trigger an additional feature.
The jackpot is attained when a player is successful with a maximum wager to spin 5 wild icons. The coins that one places and the online casino selected also determine the jackpot in a game. The maximum amounts to 75, 000 coins. In the optional cases, the win from only one active slot machine pay line is 15, 000 coins; 30, 000 coins from two; 45, 000 coins from three active pay lines and 60, 000 coins from four.
More Game Detail:

As one hits the wild icon, the munchkins become visible. This is one of the icons that reveal additional monster winnings as part of player bonuses. The other icon is the scatter icon, a gamble feature and free spins. At some point, the munchkins pop out, availing opportunities for the individual to make more wins, aiming at making the biggest win for a good load of payout. The online casino game played for real money has a maximum bet of 150 and multiple bonus features. All these features bring a really exciting gameplay experience.
If one wants to try and multiply winnings, the button to be used for this is gamble button. By clicking on it at the end of each win, the winnings double and compounds for the successive wins. Also, if one takes a guess on the color of the next card, whether it is black or red, the money is doubled. This is also compounded for successive correct guesses.
The catch, however, is that if the guess is wrong, all money is lost. These game has a lot of thrilling aspects and makes one just want to play it more and more.
Munchkins
One of the absolutely worst online slots that we have ever seen. Might not even be worth reading the review unless there is a chance it will warn you from playing this game ever.