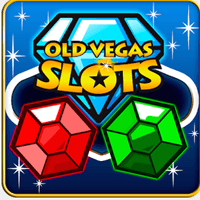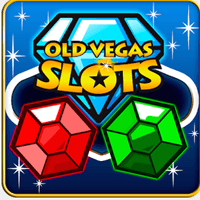 Old Vegas Slots App, a Collection of Free Classic Slot Machine Games
Old Vegas Slots app is a good choice of a free application for mature gamblers seeking to play mobile casino games.
This is app works on iOS devices supported by Version 6.0 and up. It has hundreds of slot games offered as choices, users can play with as many different titles and themes in a single day.
Old Vegas Slots App Features
Old Vegas Slots is a free slots app with a lot of different gaming options in it. The app observes a point system that lets players achieve different levels. This is a slot tournament type of application where the games can be fast-paced yet offering great chances of winning excellent virtual prizes.
Made by DGN games, Old Vegas Slots app contain slots with an old Vegas theme; the contents are presented in traditional casino slot format and features. Nonetheless, the app's contents are updated constantly to offer more options.
Old Vegas Slots is a mobile software with hundreds of different games that give the feel of a real casino environment. It has all the graphics, sounds, bells, whistles and extra bonuses of Las Vegas Strip casinos.
Old Vegas Slots Game Play
Old Vegas Slots offers the thrill of reel slot gaming for all different types of mobile devices. It brings real casino play to a mobile device and lets you play a variety of different favorite slot games.
• there is a huge variety of slot games
• made by a known gaming industry leader
The features, music and graphics are interesting and realistic, making this a fun game for both the novice and experienced user. They will feel as if they are in a real casino, where they can play and compete for large virtual coin prizes.
The benefit of using this Old Vegas Slots app is that users can play from any location. They can play while riding a train or bus, or while waiting in line in any location. A simple tap on the application gives users access to hundreds of games.
Downloading the app and playing with the games do not require players to be at least 18 years old. Still, there are terms and conditions that one must agree to before the app can be downloaded from the iTunes App Store.