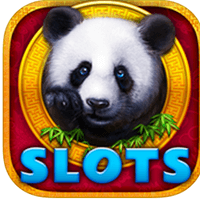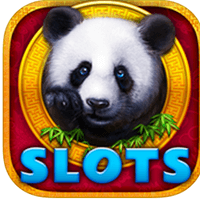 Panda Best Free Slots Vegas-Style Game App for iOS Devices 6.0 and Up
Panda Best Free Slots is a multi-Vegas-style slot application using various Asian-theme graphic illustrations. Developed by InfiApps Ltd as a free-to-play app for iPhone and iPad devices compatible with iOS 6.0 and later versions, Panda Best Free Slots (PBFS) is free to download at the iTunes App Store.
Any slot enthusiast knows that slot plays are games of chance, not requiring skills or strategy of some sort. Yet for those new to the game, this PBFS game app could prove to be useful. Through this mobile software, slot newbies can familiarize themselves with basic game mechanics. They can also learn how the special game features work to their advantage.
Panda Best Free Slots App Features
Panda Best Free Slots furnishes a minimal amount of coin supply. Albeit for recreational purposes, playing within one's budget limit is one good way to practice responsible gaming. In playing with the PBSF slot games for the first time, a 1,000 coin-credit is instantly available as betting money.
As a whole, this PBFS slots app keeps players more in touch with real slot gaming. The betting options presented in the selection of game contents, are more or less similar to the real money slot games. If they get lucky, they could hit big wins that could fatten up their playing account. On the other hand, they could get unlucky and end up with zilch.
Just like in real life, casual gamblers wait until they have extra funds to use for recreational gambling. Panda Best Free Slots furnishes those extra funds every three hours, but also at a minimum. The app though has none of the instant-win mini games from which players can get more bonus money. This is just as well, as it makes slot players work toward leveling up by betting within their means. After all, this PBFS multi-slot app rewards players with coin bonuses every time they complete a game level.
Placing max bets has the potential to earn higher amounts of bonus money. Through this Panda Best Free Slots app, they can try this betting option just to see if it would really make a difference.
Panda Best Free Slots Featured Games
Unlike other multi-slots game apps, users will find three and not just one unlocked slot games in this PBSF app: the Panda Fortune Game, the Coin Fu, and the Golden Dragon. Each slot game has three levels, which players must play through and complete in order to access other games like Jungle Fever and Jackpot Isle. Every bet placed, which represents the spin played, increases a players Experience Points (XP). Attaining one hundred percent in XPs triggers the activation of the next level and the release of the level-up bonus rewards.
Panda Best Free Slots offer different pay-boosting features one would normally find in real money slots. There are Wilds, Scatter, and Bonus Symbols, represented by popular Chinese objects, characters, and cultural icons. Those symbols could bring high-payouts, as well as activate Free-Spins and Pick-Me type of instant-win bonus games.