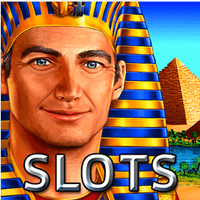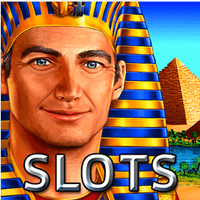 Pharaoh's Fire App : A Collection of Egyptian-Themed Vegas-Style Slots
Pharaoh's Fire has everything that avid slot players look for in a free to download app: excitement, fun and entertainment. This game feels like an actual casino game rather than a downloadable app. The extraordinary graphics and diversity of each game level will keep even the most discriminating slot player happy and content.
Pharaoh's Fire App Features
Pharaoh's Fire free slots app is easy to understand and has fantastic bonuses. One can play like a prince and win like a beloved Pharaoh. Developed by Cervo Media, Pharaoh's Fire is sure to please an iOS device-user in search of a multi-slots app that comes with fabulous effects. As long as one's smartphone or tablet is compatible with iOS 5.1.1 and later versions, this free app is readily available for download.
The app follows a leveling-up system before other slot games can be unlocked and included among the available choices. Players automatically receive virtual money to use as bets, whether as daily or hourly bonuses. One super cool facet of Pharaoh's Fire is the daily bonus that coincides with phase of the moon at the player's location.
Pharaoh's Fire offers players the means for connecting their gaming account to their Facebook accounts. This app feature enables friends to send or receive gifts. Keep in mind it is not mandatory to connect to Pharaoh's Fire with social media. It is totally playable without doing so.
Pharaoh's Fire Game Play
Pharaoh's Fire has 25 lines, 50 lines or 100 lines. With incredible graphics and even more realistic sounds than before, this is one download that won't be a deleted!
On a mystical journey, the player will be able to reflect on new moon phases at their place of residence, as well as achieve bonuses according to each specific moon phase. All relics collected can be viewed in the relic room.
Pharaoh's Fire has all the necessary features expected from a mobile slot game. The odds of winning are much higher than with actual slots so the player is more likely to hit the big jackpot! Players also have the opportunity of earning more extra credits from mini-game bonuses, as well as the possibility of collecting relics, which produce more credits.