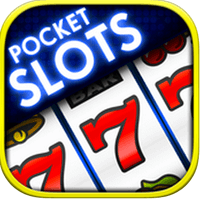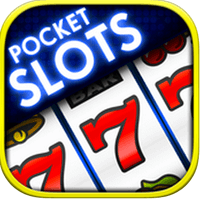 Pocket Slots App :Multiple No-Network Required Video Slots by Banana and Co.
Pocket Slots app puts a simulated Vegas casino right in your pocket, so to speak. A brand new iOS-compatible free slots app from Banana and Co. LLC, the mobile application lets app users feel the intensity of slot playing in the palm of their hand. Pocket Slots puts slot gaming in all kinds of action-packed environments, whether an app user is within or out of a network connection.
The app combines the latest in slot trends with the classic aspects of the real deals. The developers at Banana and Co. have a reputation for putting out entertaining apps you can play everywhere.
Banana and CO. has a knack for putting out the most intense and fun games you can play whenever you want. There's never a dull moment with Pocket Slots or anything else by Bannana and Co.
Pocket Slots App and Game Features
Pocket Slots for iOS devices supported by Version 5.1.1 is absolutely LOADED with over 26 different slot machines, each with gorgeous HD graphics.
App users get the feel of looking at real slot machines. Every machine has a unique look and theme, from cowboys, to zombies, mystical beings, and everything in between. The themes are made even more fun with the addition of three mini-games.
Pocket Slots players can add Wild, Scatter, and Bonus features with any of the theme they please. Plus the chance to combine both themes and mini-games to create infinite fun.
The app's interface is also clean and simple, geared for hours of leisurely playtime. Banana and Co. promises the loosest in any slot app as the games are guaranteed to have a 100 percent fair payout.
Just like the real slots in Vegas, Pocket Slots pay is always fast and fair. Players get a fair amount of coins to boot! They get hourly bonuses to keep their play going, as well as earn more from watching video ads.
Like any multi-slots developer-publisher, Banana and Co. claims Pocket Slots app brings the best slot experience among all slots apps in the app store.