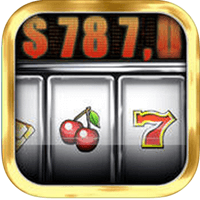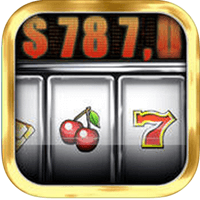 Progressive Slots Pro App – Featuring Worldwide Progressive Jackpot Slots
Progressive Slots Pro enables mobile players to enjoy playing with other slot players from all over the world. This free slots app contains new mechanized virtual slot games that offer a progressive jackpot with no limit. The more players that sign up to play the slot game, the higher the jackpot becomes.
Progressive Slots Pro App Features
The newest version of Progressive Slots Pro is version 2.0.1, which runs on iOS 5.0 powered devices. There are many small font issues that were fixed in this new version.
The reels speed has increased drastically making the game a lot more engaging. The max betting issue has been resolved as well by adding a max bet button on the bottom right of the screen.
Through the Progressive Slots Pro app, players earn points by playing with friends or even with total strangers. Beat the high scores and try to make it to the jackpot. Playing this game feels just like playing the real slot machine giving the game a total reality feel.
All the controls to play this slot are self-explanatory, and for the first timers playing this game, it is much better to try it than to look it up. The exciting feeling that happens while playing this game is what is so fun about this free slots app.
Progressive Slots Pro Game Features
Progressive Slots Pro is a slot game that has been played in casinos for the longest time. The chances of winning are extremely high making the winning versus losing an even fair outcome.
The background and visual effects of Progressive Slots Pro makes this slot machine app a go-to for many experienced gamblers. Watching the progressive jackpot increase as more players join the betting is one thing that many gamblers keep an eye on.
The app developers are constantly fixing bugs and issues with the app. App users are encouraged to report any bugs that haven't been reported. Once an issue has been brought to their attention, the developers commit to work on the bug right away.