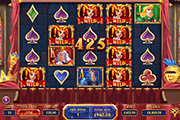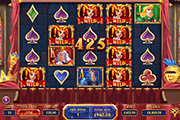 Royal Family Online Slot: Enriched with Multiple Win-Boosting Features!
Royal Family online slot is a 25-payline content created exclusively by Yggdrasil Gaming for Leo Vegas Casino. The game gives a promise of giving players a rewarding real-money betting experience by randomly incorporating different win-boosting features.
Base Game special rewards come via a Treasure Chest icon. The latter awards either Instant Coin-Wins or Free-Spins. Ordinarily, a round of free games is enriched with Sticky Wilds and Extra Wilds. That is regardless of how the free round activated; whether via the Treasure Chest or by way of a Free-Spins Combo. Yet additional free-round enhancements can be won via Collectible Items configured in each Base Game Reel.

An enhancement or reel modifier though depends on the symbol designated as Collectible Icon of a specific reel. Collecting two (2) reel-specific icons garners a corresponding feature. The moment a round of free games activates, those Collectible Rewards will enhance the forthcoming free-spins.
Collectible Rewards include Extra Free-Spins, Multipliers, Sticky Joker Wilds, or Reel Modifier removing one (1) Low-Win Symbol from the bonus grid.
Royal Family Online Slot: Collectible Free-Games Enhancements
Take notice of a pair of Banners at the bottom of each reel. If a reel completes a 2-symbol collection, certain enhancements will transpire as features of an occurring free round. The enhancements though depends on the reel that completed a collection prior to the activation of a Free-Spins Bonus Round.
Sword Collectibles in Reel 1 may bring a x2 Multiplier, 2 Starting Wilds and/or 2 Extra Free-Spins.
Crown Collectibles in Reel 2 awards a x4 Free-Spins Multiplier.
Golden Egg Collectibles in Reel 3 give a guarantee that the free round will start with two (2) Sticky Wild Reels.
Necklace Collectibles in Reel 4 will make certain that the bonus round reels will start with six (6) Wilds.
Key Collectibles in Reel 5 bestows up to nine (9) Extra Free-Spins
Royal Family Online Slot: Treasure Chest Feature
A Treasure Chest icon is not a Collectible Icon; but it also awards special prizes. This particular element takes position only in Reel 5. Once a Treasure Chest icon is in view, a game panel presents five Pick Choices that may reveal Instant Coin-Wins ranging from 100 to 2,000; or a set of 8, 16 or 24 Free-Spins.
Treasure Chests continue to appear during free bouts. The Pick Choices though are different; revealing either 2 up to 4 Extra Free-Spins; or 1 up to 3 Extra Sticky Wilds.
Royal Family Free-Spins Bonus Round
Another way of triggering the Bonus Round is by landing on 3 or more Free-Spins Symbols. A scattering of 3, 4 or 5 Free-Spins icons correspondingly sets off 8, 16 or 24 bet-free games.
The basic win-boosting features of a free round are the Sticky Wilds and the Extra Wilds. Every Joker Wild Symbol landing as outcome of a free-spin, locks in place until completion of the bonus bout. Extra Wilds, on the other hand, are delivered by any of the high-paying Royal Family elements.
Extra Wilds – During an ongoing bonus spin, images of Royal Family icons coming into view, spin individually in their reel positions. Once a free-roll comes to a stop, one or more of the spinning images may eventually take form as additional Sticky Wild/s.
Any reel enhancements garnered from the base game Collectible Symbols, will likewise become win-boosting elements of a related Free-Spins Round.