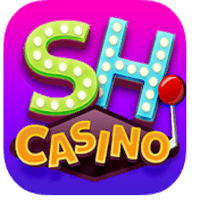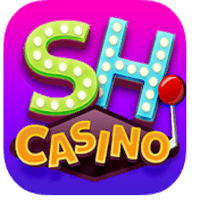 S&H Casino App – A Collection of Premium Slots from Fishsticks Games
The S&H Casino application is certainly more than just a free slots app. It not only includes a variety of interesting and fun slots, it also has more to offer than the usual slots game.
S&H Casino App brings a Vegas casino experience to the palm of the player's hands. Players will never grow tired of the variety of games including Black Jack, roulette, video poker and so much more.
The S&H Casino app was created and produced by Fishsticks Services Limited who outdid themselves in creating such a versatile app. So many different games as well as immersive slots, players will certainly have a new favorite free slots app.
S&H Casino App Features
As suggested by the name, S&H Casino attempts to deliver players the most authentic Vegas casino experience they can ever have. Basing on customer reviews, it is clear that Fishsticks Services Limited has been able to accomplish just that through this free slots app.
The S&H Casino app offers 20 slots total. 7 of those slots are called premium slots and all come complete with their own unique bonus games. The other 13 slots are known as simple slots yet still dazzle users with an enjoyable gameplay experience as well as unique themes.
Another important feature of this app is the two video poker games. In each of those, players have the opportunity to double their earnings.
Daily, as well as hourly, bonuses are given out to players in the form of free coins to make sure the fun never stops. Scores are noted and ratings can be seen from players around the world to allow players to see where they rank.
About S&H Casino App's Recent Upgrades
The most recent update of the S&H Casino app was through version 1.12.0. Previously, Fishsticks Services Limited released at the iTuens App Store a public apology for the malfunctioning of the erstwhile versions.
Now, the current version of S&H Casino App has received an average rating of 4.5 stars out of 5. This was an average of 53 reviews and was a slight drop from the 5-star rating received by prior versions received from over 4,400 reviews.
This S&H Casino mobile application is rated 12+ for its extensive and frequent display of gambling sequences. The Free mobile game software, which users of iOS 6 devices can download, is available free of charge at the iTunes App Store