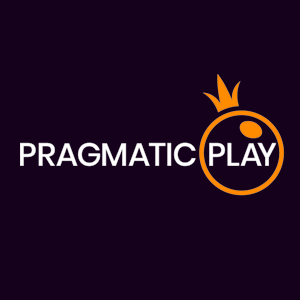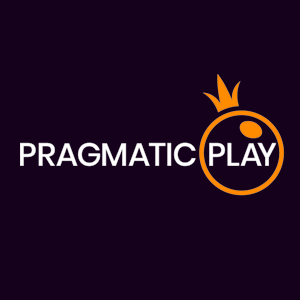 Pros
Exciting Megaways mechanic with up to 200,704 ways to win
Beautifully designed graphics and immersive Asian theme
Varied betting options suitable for different players
Engaging gameplay with Wilds and Free Spins feature
High winning potential with the chance for significant payouts
Cons
High volatility may result in longer periods between wins
May require a higher bankroll to sustain gameplay
Some players may prefer games with simpler mechanics
5 Lions Megaways
5 Lions Megaways is an exciting slot game developed by Pragmatic Play that takes players on a thrilling journey through the mystical world of Asian culture. With its stunning visuals and immersive theme, this game captivates players from the moment they start spinning the reels. Featuring 6 reels and the popular Megaways mechanic, 5 Lions Megaways offers an impressive number of ways to win, with up to 200,704 possible winning combinations.
Experience the allure of Asian culture and the potential for big wins in this remarkable slot game. Visit FreeSlots.me to play 5 Lions Megaways for free and explore the captivating world of mystical lions.
The game draws inspiration from the majestic lions, which hold great significance in Asian culture as symbols of power, luck, and protection. The intricately designed lion symbols, along with the golden accents and captivating oriental backdrop, create a visually stunning atmosphere that enhances the overall gaming experience.
Special Features and Gameplay
5 Lions Megaways incorporates a range of special features that add excitement and variety to the gameplay. The standout feature is the Megaways mechanic, which introduces a dynamic reel system where the number of symbols appearing on each reel can change with every spin. This creates an ever-changing set of winning combinations, making each spin unpredictable and exhilarating.
In addition, the game includes a Wild symbol represented by the majestic lion. The Wild symbol can substitute for other symbols, helping players form winning combinations. Furthermore, there is a Free Spins feature triggered by landing three or more Scatter symbols. During the Free Spins round, players have the opportunity to choose from various options, each offering a different combination of free spins and multipliers. This allows players to customize their gameplay experience based on their preferences and desired level of risk.
5 Lions Megaways features medium to high volatility, which means players can expect a mix of frequent smaller wins and the potential for larger payouts. The game also offers a favorable RTP (Return to Player) of [insert RTP percentage], indicating a decent return to players over an extended gameplay session.
Embark on an enchanting journey through Asian culture with 5 Lions Megaways. With its captivating visuals, innovative Megaways mechanic, and rewarding features, this game offers an immersive gaming experience filled with excitement, the potential for big wins, and balanced gameplay dynamics.
Stay tuned for the next game in our series, "5 Lions," where we explore another captivating adventure set in the world of Asian mythology. Join us as we uncover the riches and mysteries that await!
Useful Information about 5 Lions Megaways
When considering playing 5 Lions Megaways, it's essential to be familiar with the following details to enhance your gaming experience:
Betting Range: 5 Lions Megaways offers a flexible betting range, accommodating various players' preferences and bankrolls. Players can adjust their bet size within the provided range to suit their individual playing style.
Paytable: Familiarize yourself with the game's paytable to understand the value of each symbol, including the high-paying symbols, Wilds, Scatters, and bonus features. This will help you strategize your gameplay and aim for the most rewarding combinations.
Autoplay: The Autoplay feature allows players to set a predetermined number of spins to be played automatically. This can be convenient for those who prefer a more hands-off approach or want to enjoy uninterrupted gameplay.
Mobile Compatibility: 5 Lions Megaways is fully optimized for mobile devices, allowing you to enjoy the game on your smartphone or tablet. Experience the thrilling Asian adventure wherever you go, without compromising on quality or gameplay features.
Volatility: This game boasts medium to high volatility, meaning that you can expect a mix of frequent smaller wins and the potential for larger payouts. Be prepared for both thrilling winning streaks and periods where wins may be less frequent.
RTP (Return to Player): The game offers a favorable RTP of [insert RTP percentage], indicating a decent return to players over an extended gameplay session. However, it's important to remember that RTP is calculated over the long term and individual sessions may vary.
Free Play: Some online casinos may offer a free play option for 5 Lions Megaways, allowing you to try the game without risking real money. Take advantage of this opportunity to familiarize yourself with the gameplay, features, and overall mechanics before playing with real funds.
Game Rules: It's always a good idea to review the game rules, including symbol combinations, bonus features, and betting options, to ensure you have a clear understanding of how the game works. This will help you make informed decisions during your gameplay sessions.
Customer Support: If you have any questions or encounter any issues while playing 5 Lions Megaways or any other slot games, don't hesitate to reach out to the customer support team of your chosen online casino. They will be able to provide assistance and address any concerns you may have.
By considering these factors and familiarizing yourself with the useful information provided, you'll be well-equipped to embark on your Asian-themed adventure in 5 Lions Megaways and make the most out of your gaming experience.
Visit FreeSlots.me now to explore the captivating world of 5 Lions Megaways and discover the wealth that awaits you!