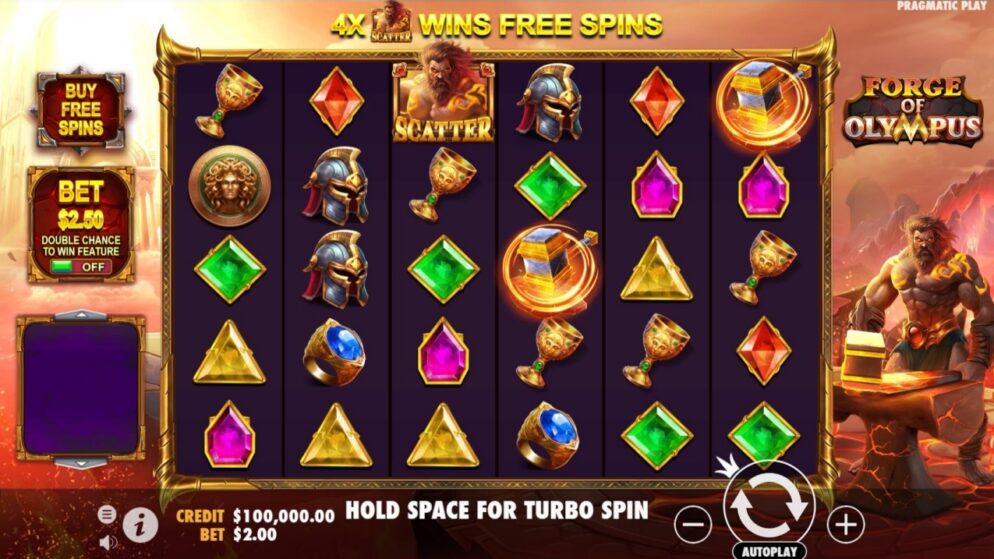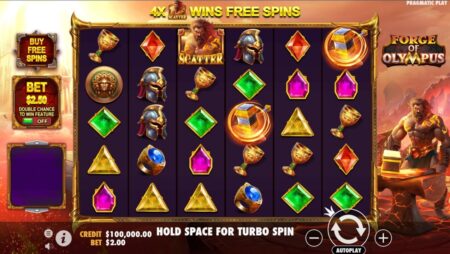 Pros
Pros:
Free spins feature with extra mechanics
High volatility and competitive RTP
Option to buy spins for quicker action
Cons
High volatility might deter low-risk players
Buying spins can become costly

Forge of Olympus Slot Review: A Game Worthy of the God
Welcome to Forge of Olympus
For slot enthusiasts like myself, Forge of Olympus is the pinnacle of gameplay innovation. With tumbling wins that keep the action going and multipliers that can skyrocket your earnings, this game is a top choice for those looking to spice up their slot game experience.
Gameplay Commentary
I've spent countless hours playing slots, and Forge of Olympus stands head and shoulders above the rest in terms of gameplay. Starting with the 5×6 grid, the game design is immediately captivating. With 20 lines and 11 different symbols, you're kept engaged with the potential for substantial payouts.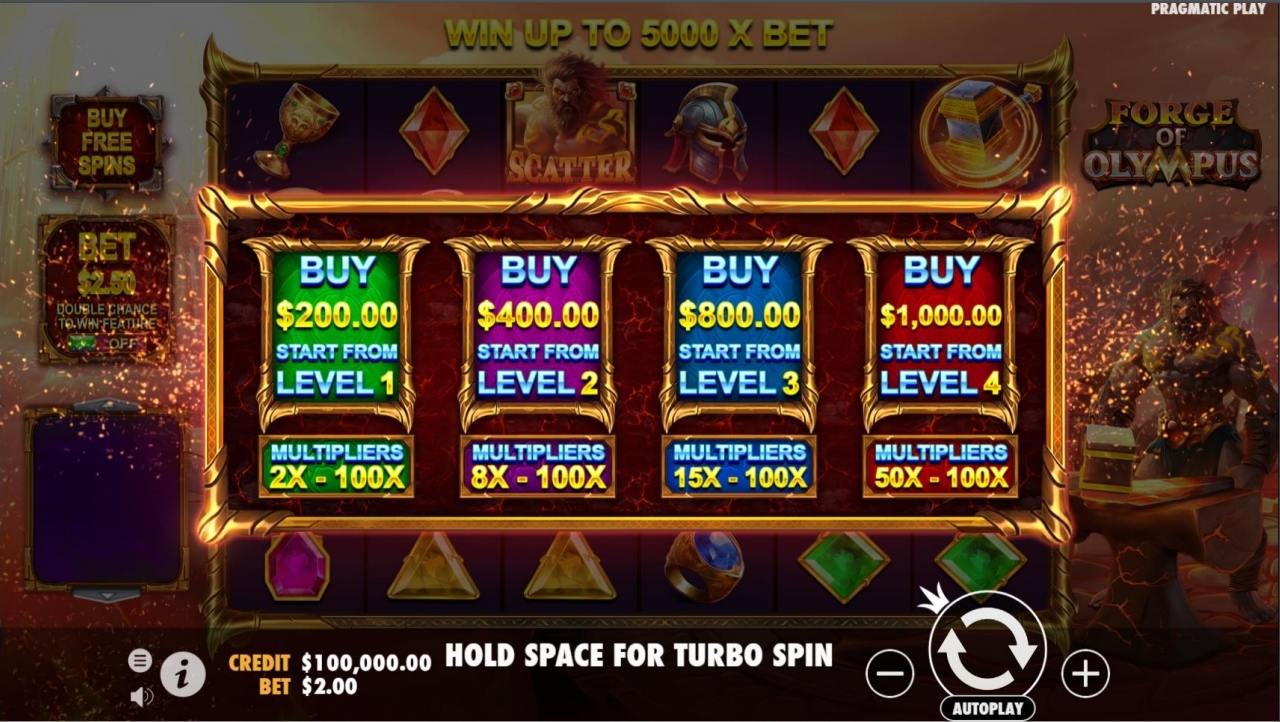 The tumbling wins feature is particularly enticing. Each time you land a win, the victorious symbols vanish, allowing new ones to drop down and fill the spaces. This mechanic presents the opportunity for additional wins, keeping the momentum high and the experience lively.
Now, let's talk about the multipliers. Multipliers ranging from 2x to an incredible 100x can appear randomly on the reels, amplifying your winnings in what can only be described as a divine intervention. These can be particularly game-changing during the bonus round.
Speaking of the bonus, landing at least four scatter symbols triggers the free spins. During this stage, every multiplier that you hit adds to your progression through four ascending levels. Each level guarantees higher multiplier values, making the free spins bonus round especially rewarding.
With a high volatility index and a 96.25% RTP, Forge of Olympus offers the perfect blend of risk and reward. For those who like their gameplay to come with a hint of strategy, the hit frequencies and odds are clearly specified, offering some predictability within the inherent uncertainty of slot gaming.
Last but not least, if you're the impatient type, the game offers a 'Buy Spins' feature, enabling you to jump straight into the bonus round. This option is not for the faint-hearted, though, given its high stakes.
Game Specifications
Release Date: 29th August 2023
Game Type: Video Slot
RTP & Volatility: 96.25%, High
Minimum Bet: 0.2
Maximum Bet: 125 (with Ante)
Lines: 20
Reels: 5 x 6
Forge of Olympus delivers an unparalleled experience for slot aficionados. The blend of captivating design, engaging features, and potential for high returns makes this game an essential play for anyone serious about slots. Its high volatility and multi-level bonus features add layers of excitement, catering especially to players who crave the thrills of high-risk, high-reward gameplay.