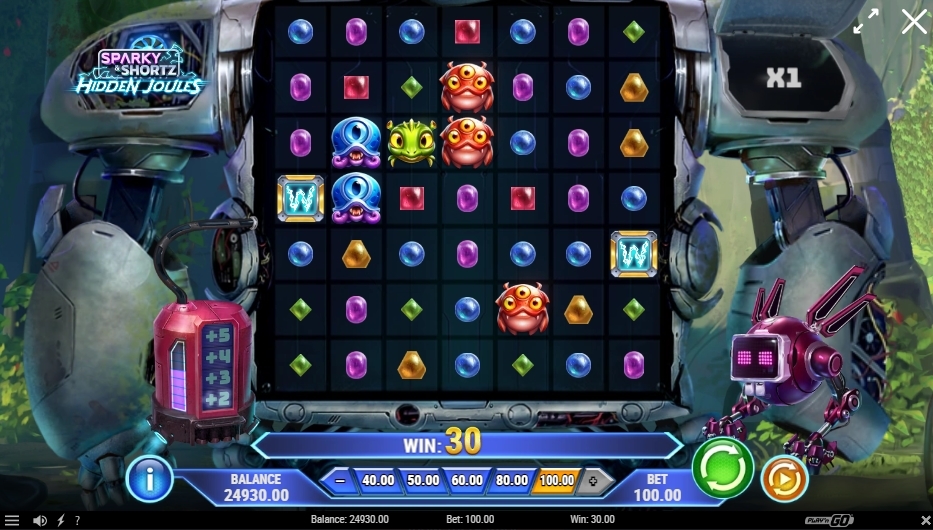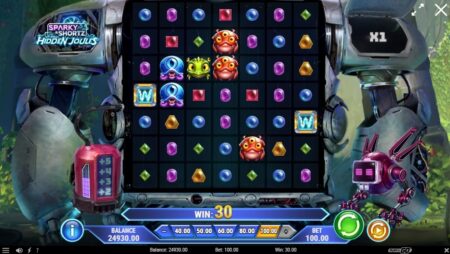 Pros
Engaging and immersive gameplay
Feature-rich with Boost Meter and Feature Wilds
High replay value
Fantastic graphics and sound
Cons
May be overwhelming for new players
Limited jackpot potential

Hidden Joules: An Electrifying Adventure Awaits You!
What's the Buzz?
Listen up, slot aficionados! You've probably met Sparky and Shortz before. You know, those charming droids with a knack for galactic heroism? Well, they're back, and this time the stakes are even higher. Prepare to join this dynamic duo on a daring escapade to save another planet dangling on the edge of catastrophe. Hold onto your seats; this is a ride you won't want to miss.
Gameplay Mechanics and Dynamics
A Gameplay You'll Never Forget
Alright, let's get into the nitty-gritty. Hidden Joules kicks off with a bang on a 7×7 grid. Yeah, you read that right. This grid is a powerhouse, and it comes alive when you hit those combos. The symbols cascade like an endless shower of stars, each disappearance sparking a chain reaction of even more promising combinations.
The more combos you achieve, the more the Boost Meter surges with energy. The value of this feature is not to be overlooked; it genuinely revamps your gameplay. Each successful combination charges it up, and the more you fill it, the greater your Win Multiplier becomes. It's a win-win, literally.
Boost Meter & Win Multiplier
So you're wondering how this Boost Meter operates? Fair question. Every time you hit a winning combination, the Boost Meter surges with power. The higher the meter, the greater the multiplier applied to your wins. You could say it's like an adrenaline rush for your winnings.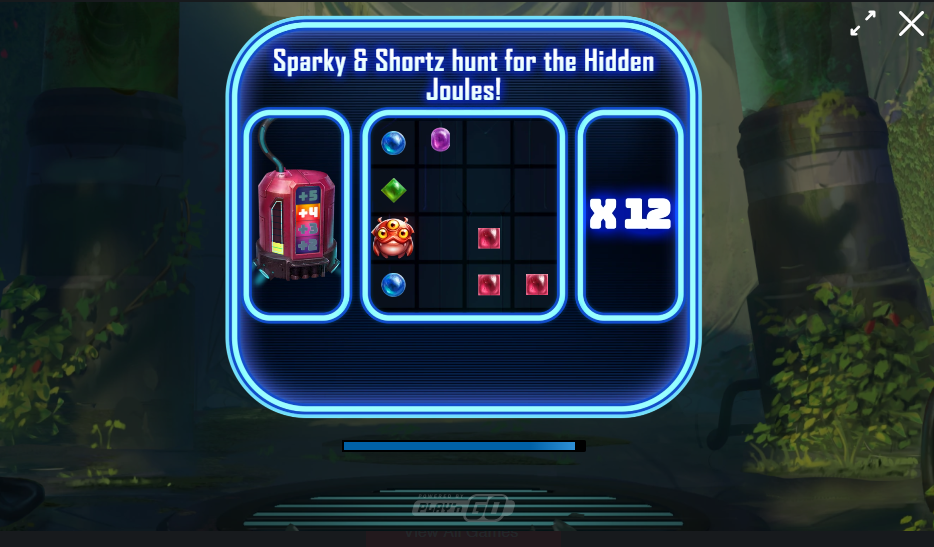 Feature Wilds
Let's talk wilds. Not one, not two, but four Feature Wilds exist in Hidden Joules. Each has its own unique ability, and trust me, you'll want to pay attention to these. From Mega Symbols to randomly placed wilds, each one adds a layer of excitement. Collect four charges (each one coming from a Feature Wild), and behold the transformation of Sparky into a 2×2 Wild Symbol on the grid. Yeah, it's pretty incredible.
Putting it All Together
In a game with so many separate elements, the integration is seamless. From the Boost Meter to the Feature Wilds, each piece adds a dynamic twist to the gameplay. Together, these aspects create a gaming experience that's impossible to forget.
Characters that Steal the Show
Sparky and Shortz are more than just bolts and wires; these guys have character. They're on a mission to save the galaxy, but they need your help. With your skills and their heroism, there's no mission too great. Ready to join the team?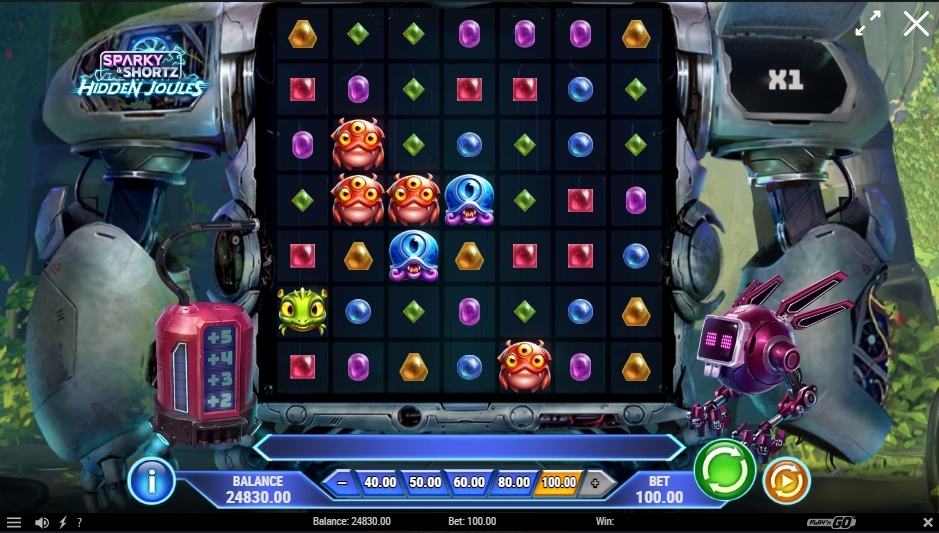 Specifications
Release Date: June 29, 2023
Game Type: Grid Slot
Developer: Play'n GO
It's not every day you come across a slot game that goes beyond the reels to offer something genuinely engaging. Hidden Joules has raised the bar, not just for grid slots but for online casino games in general. Don't just take my word for it; go ahead and join Sparky and Shortz on this electrifying journey. It's time to uncover those Hidden Joules and claim your galactic rewards.