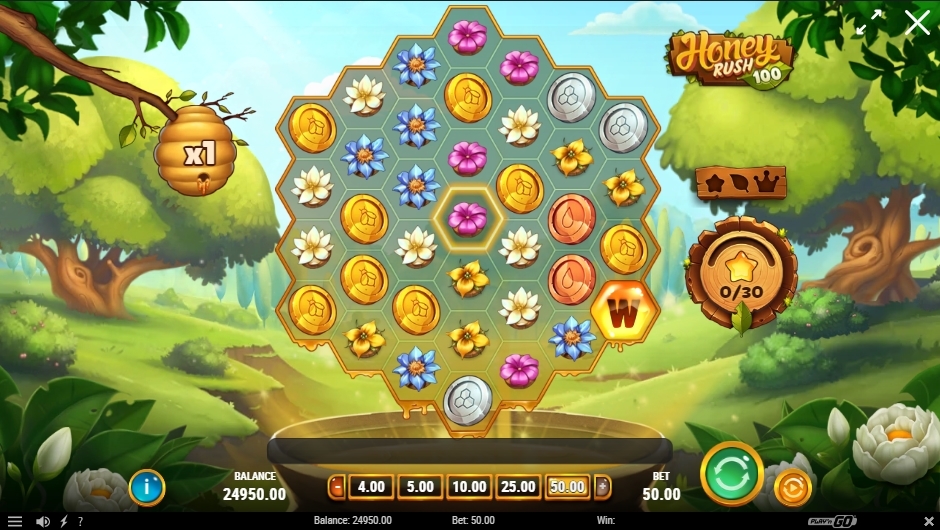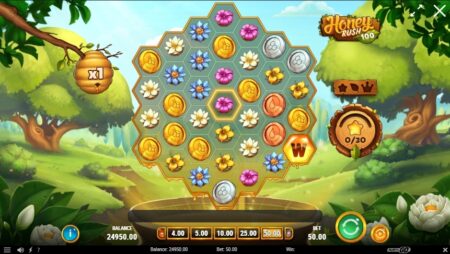 Pros
Immersive and stunning visuals
Unique grid-based gameplay
Multiple bonus features for big wins
Dynamic Multiplier system
High replay value due to variability in features
Cons
May be overwhelming for newcomers
Requires understanding of various features for optimal play
Higher complexity compared to traditional slots
Medium volatility may not suit high-risk players
Could induce sugar cravings

Honey Rush 100 Review: Buzzing With Sweet Wins
Introduction: What's the Buzz?
Hey there, fellow slot aficionados! Remember Honey Rush? Well, the buzz is back, and this time it's sweeter than ever. Honey Rush 100 from Play'n GO is the revamped version that's set to take your gaming experience to a whole new level. Picture this: a honey-coated hexagonal grid loaded with sugary symbols and features that will leave you craving more. This isn't your typical slot game. Nope, this one's for those who love to live on the edge and enjoy a sugar rush. But hey, don't just take my word for it. Let's get into the nitty-gritty.
Game Design: Eye Candy or What?
If aesthetics are a big deal for you, Honey Rush 100 won't disappoint. The artwork is nothing short of brilliant. Using shades of warm orange and yellow, the game pulls you right into the hive's heart, where the real action happens. We're talking about a honeycomb grid that comes alive with intricate animations and tantalizing symbols. It's so well-executed that you might even start craving something sweet.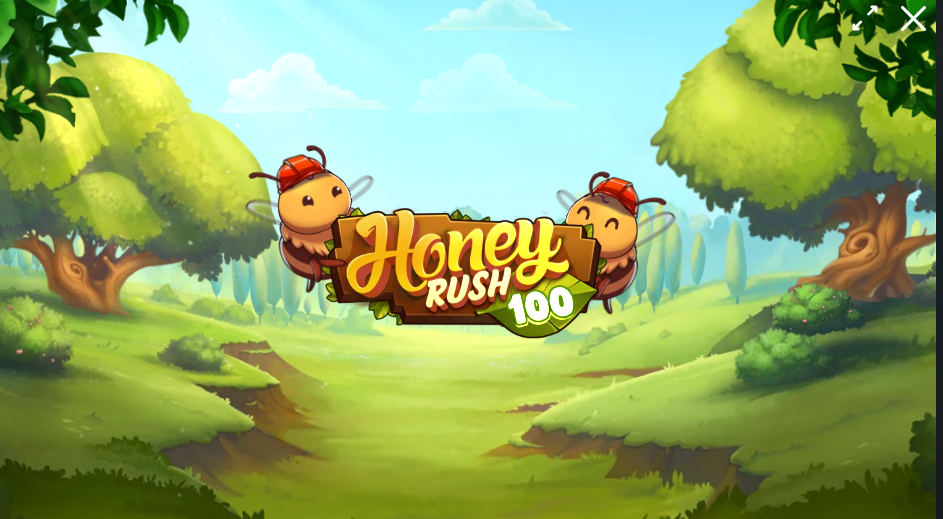 How to Play: Forget Reels, Embrace the Grid
This is where things start to differ from your run-of-the-mill slot games. Honey Rush 100 features a hexagonal grid instead of traditional reels. And here's how it works: your mission is to form clusters with Diamond, Flower, or Honey symbols. But not just any clusters. They must have five or more matching symbols for you to win. Sounds intriguing, right?
Let's Talk Features: A Swarm of Opportunities
The Random Wild Feature
This game's unpredictability is part of the thrill. At any point during gameplay, you could trigger the Random Wild feature. What does it do? It adds two to four Wild symbols in random places on your grid. This doesn't just make the game more exciting; it actually increases your odds of forming a winning cluster.
Sticky Wilds
Here's where things get even more interesting. When a Sticky Wild is part of your winning cluster, it's not going anywhere anytime soon. These Sticky Wilds will migrate down the grid to the lowest free space within the cluster. The direction can be either diagonal or straight down. Once these Wilds reach any of the bottom seven spaces in a winning cluster, they'll fall into the Honey Pot, which gives your Multiplier a nice boost by one.
The Overcharge Meter
Have you ever dreamed of a feature that could take your winnings through the roof? Enter the Overcharge Meter. When filled, it becomes a powerhouse, allowing up to 15 symbols to be collected. This includes upgrading the central symbol repeatedly until no more upgrades are possible. And don't forget, additional Multiplier bonuses are up for grabs too. The Drone Colony will double the Multiplier for each Wild that reaches the bottom, and the worker colony gives a Multiplier bonus for every Wild that makes it to the base.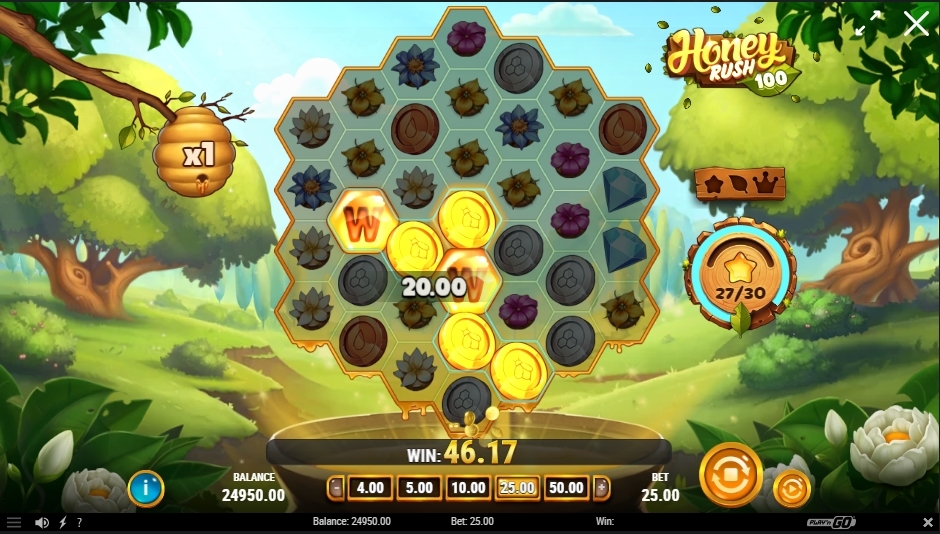 My Two Cents: Honey Rush 100 in a Nutshell
Honey Rush 100 is a solid game. Its grid-based gameplay adds a different dynamic that many traditional slot games lack. The combination of Random Wilds, Sticky Wilds, and Overcharge Meter features make for an engaging, high-energy game that never gets boring. And let's not forget about the artwork. The visuals are superb and make for a highly immersive experience.
So, that's all folks! My final verdict? If you're up for something fresh, challenging, and sweet (literally), Honey Rush 100 is worth every spin. Don't just take my word for it; go ahead and give it a try. Your buzzing adventure awaits!