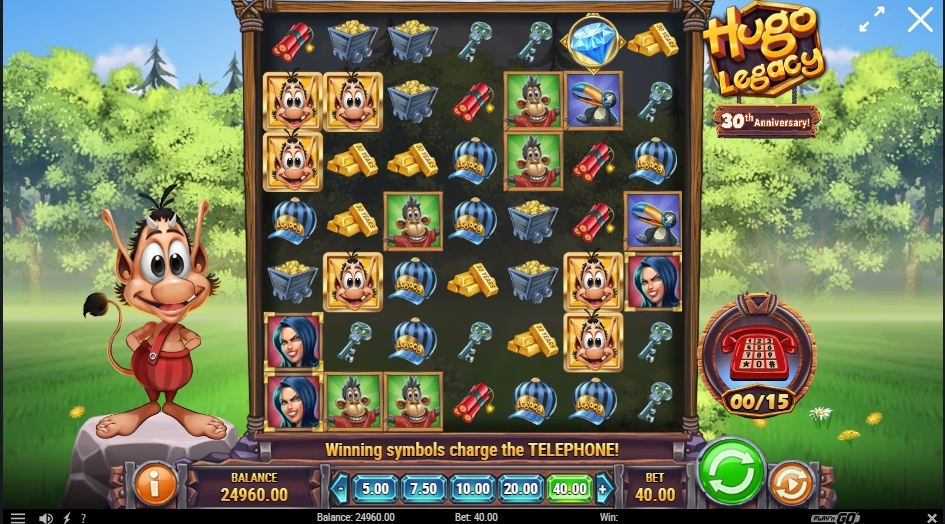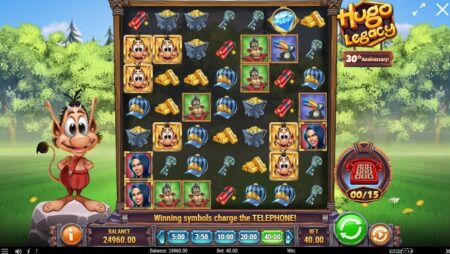 Pros
Rich, character-driven narrative
Multiple features for added excitement
High levels of player engagement
A rewarding Free Spin mechanism
Option to gamble wins for higher rewards
Cons
Gameplay may be complicated for newcomers
Charge features are random, reducing strategic play
Nostalgic characters may not appeal to everyone

Hugo Legacy: A Gaming Experience 30 Years in the Making
What's the Story?
Time to relive the glory days! Hugo Legacy is the latest title in Play'n GO's cherished Hugo series. Featuring old friends like Jean Paul and Don Croco, this game is like a warm hug from the past, with Hugo once again stepping up against evil forces. Are you ready to help him save the day?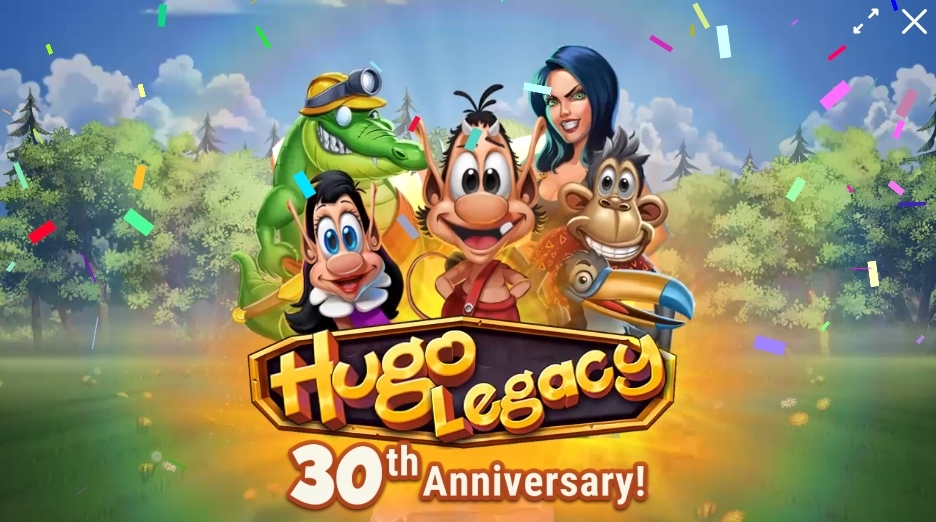 Features: Hugo's Back and He's Brought Company
The Symbols
The game kicks off with you aiming to clear a grid loaded with Dynamite, Legacy Cap, Gold, Key, Diamond, and Character symbols for a conventional win. The Overcharge Meter is one component you want to keep tabs on, as filling it up could unlock some compelling bonuses.
The Charge Feature
Now here's where the game gets interesting. Hugo, Jean Paul, Fernando, Don Croco, and Scylla each bring unique abilities that influence how you play. Upon collecting 15 Charges, Hugo randomizes a Charge feature. Each feature adds a different dynamic, from spicing up the grid with wilds to upgrading low-value symbols, making every round thrillingly unpredictable.
Free Spins
The Free Spin tiers get unlocked when you accumulate 35 to 50 symbols of Scylla and Don Croco. The more symbols you collect, the more rewards you unlock, which makes progressing through the game both enjoyable and rewarding.
The Gamble Feature
For the more adventurous players, the Gamble feature allows you to either take your wins as they are or risk them for potentially bigger rewards. It's a choice that can make the game even more engaging.
Meet the Characters
Hugo, the three-toed troll, is back to celebrate his 30th anniversary, and he's determined to put an end to Scylla's schemes. His sidekicks, Jean Paul and Fernando, offer additional abilities and a little comic relief. As for Scylla, she remains Hugo's primary adversary, making your mission in the game all the more urgent.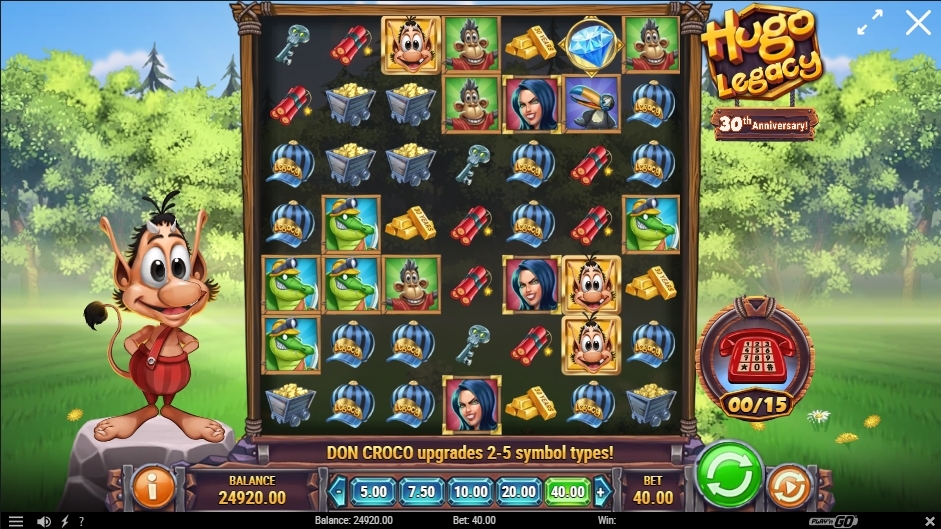 In a Nutshell
If you're a fan of the Hugo franchise or just love feature-rich grid slots, Hugo Legacy offers a rewarding experience. It's a game that does a good job of balancing nostalgia with innovative features, making it a title worth your time and bets.
Ready to Start Your Adventure?
Hugo Legacy is available to play starting from 10th August 2023. So, gear up and prepare for an adventure filled with thrilling features, nostalgic characters, and a multitude of ways to win.