Amaya Games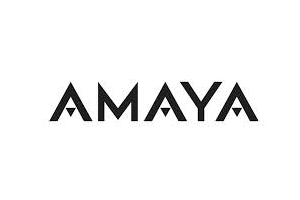 Amaya/Cryptologic Slots Software Developer
Cryptologic slots is a developer of online casino games, slot games, arcade and table games.  The software is predominantly used by InterCasino, however, the games also make an appearance in other casinos that have made licensing arrangements with the developer.  The games created by Cryptologic have a very distinct, crisp and clean look.  Their main competitors are Microgaming and Betsoft.
Cryptologic slots games are very entertaining in that the superior graphics are paired with outstanding audio.
Having near exclusivity in their gaming collection puts InterCasino in a great position for offering a unique gaming experience. Cryptologic games create a superior play experience for InterCasino players while also giving them access to new features and jackpots not seen at other online casinos. Because of this, players often create an account at InterCasino to try out new games and end up switching over to the casino because of the entertaining and no pressure experience.
The special features that Cryptologic games offer includes free spins, wild icon, scatters and much more. This is why it is always a great idea to open the paytable of any Cryptologic game before playing it so you can understand its special icons and features. You can also try these games right here on this website for free and take the games for a fun test drive before you start placing real bets on the online casinos that host these games.
The main feature of Cryptologic games is their licensing deals with some of the major film and comic book companies. For years, Cryptologic had a licensing agreement with Marvel and until the recent purchase of Marvel by Disney, Cryptologic had the largest collection of Marvel slots available. Now, not a single casino has a license for Marvel to adhere to the Disney standards of conduct. However, Cryptologic still holds licensing agreements for several popular movies like Ferris Bueller and Lord of the Rings as well as a long-standing arrangement with DC Comics, which has brought us great characters like Daredevil, Superman, Wonder Woman, and Batman. This is one of those exclusive instances in which licensing actually brings in loyal appreciators of the DC brand.
Amaya Gaming is an online slots company based in Montreal, Quebec, Canada. They bought the parent company of PokerStars and Full Tilt Poker in 2014. They belonged to Isai and Mark Scheinberg. This made Amaya the world's largest publicly listed online gambling games company.
Amaya develops games and their related services and products. These services include poker, platform and  sportsbook. They also include online casinos, slot machines, and online casino software. Aside from having some of the largest gaming operators, their online slots and casinos are on mobile and land casinos.
Largest Poker Presence
As they increase in size and power, their offices are spreading out across the globe. It covers North America, Europe, and Asia. Aside from PokerStars and Full Tilt Poker, Amaya Gaming also backs  other brands. These brands include the Latin American Poker Tour and the European Poker Tour. They also include Asia Pacific Poker Tour, and PokerStars Caribbean Adventure. Owning all of these brands makes the largest poker business.
David Baazov, the President and CEO of Amaya Gaming, started the company. It makes him a main shareholder. His success has allowed him to be quite the entrepreneur. His knowledge of technology allows him to better improve his company. It also makes sure that the products and software it develops to be useful and user-friendly. He also has a powerful executive team consisting of Daniel Sebag and Marlon Goldstein. There is also a board of directors and a compliance committee also guarantee the company's success.
Amaya Gaming's Cadillac Jack is the number one supplier of technology for gaming market. Their games have fantastic illustrations. Their controls and mechanics are set to a high standard. They allow player to have an excellent playing experience. It has a prestigious approach to slot floor management. It catches the trends of the players and of traffic patterns. Bank performance can be monitored and analyzed on a higher level. This will reduce risks by keeping a balanced demand on the products.
Diamond Game – The Subsidiary
Their subsidiary Diamond Game is another of the best suppliers. Their games are new and fun with amazing player mechanics. Due to their unbeatable design and reliable goods, they have become a recommended supplier for government operations. There is access to a 24/7 Customer Support Center. The center has intelligent professionals. The customer support seeks to give customers both quick and helpful service.
As Amaya Gaming continues to grow and increase, the online gaming community will continue to grow. This Canadian company has grown past its Canadian borders. It now has new offices starting across the globe. Amaya's goal to deliver the best online gaming experience has been continuously proven as they advance.
To explore more exciting slots by other game developers, visit More slots by game developers and discover an extensive selection of top-notch casino games. Immerse yourself in the world of online gaming and experience the thrill of spinning the reels and chasing big wins.
Remember to always gamble responsibly and enjoy the thrills responsibly.