Rabcat Gambling
Rabcat Gambling is a well-established and highly respected manufacturer of casino games, with its headquarters located in the vibrant city of Vienna. Since its establishment in October 2001, Rabcat has been at the forefront of providing a wide variety of software, catering to the needs and preferences of the iGaming industry. While Rabcat offers an impressive selection of casino table games and video poker, it is particularly renowned for its exceptional online casino slots.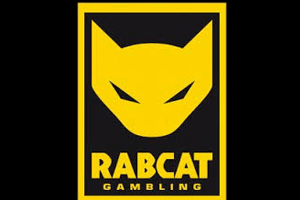 At the helm of Rabcat Gambling are two esteemed CEOs, Mr. Emmerich Hager and Mr. Thomas Schleischitz, who have led the company with unwavering dedication and a passion for pushing the boundaries of gaming innovation. With a mission to transform the gaming landscape, Rabcat focuses on developing video slots that deliver not only captivating gameplay but also unparalleled entertainment value. Their extensive portfolio showcases a diverse range of themes, appealing to a broad spectrum of players.
One of Rabcat's standout video slots is the highly acclaimed Castle Builder. This unique 5-reel, multi-line slot transports players to a medieval world where they assume the role of castle builders. The objective is to construct ten magnificent castles across three kingdoms by collecting valuable building materials and strategically utilizing them. As players embark on this castle-building adventure, they are rewarded with thrilling gameplay, captivating graphics, and engaging storylines. Castle Builder also features a level-based progression system, adding an extra layer of excitement as players earn service medals, achieve higher ranks, and unlock new gameplay elements. Once the kingdoms are conquered, players can embark on an endless game mode, further enhancing the replayability and longevity of this remarkable slot.
Another noteworthy creation by Rabcat is the delightful Penguin Splash slot. This 5-reel slot game offers a more relaxed and light-hearted experience. The goal is to make the charming penguins dive into the water, triggering 5 bonus spins with each successful dive. By collecting penguin-scatter symbols while spinning the reels, players are treated to a joyful display of the penguins' amusing antics. What sets Penguin Splash apart is the multiplier system, as all winnings earned through the free spins feature are paid in generous multiples of two, adding an extra layer of excitement and potential rewards.
Driven by a passion for innovation and a commitment to delivering top-quality gaming experiences, Rabcat continues to push boundaries and develop new products that captivate players worldwide. Their dedication to designing and developing exceptional software for the iGaming industry is evident in every aspect of their creations. Whether players are seeking medieval adventures or lighthearted escapades, Rabcat's online casino slots provide immersive gameplay, stunning visuals, and thrilling opportunities for big wins.
For players looking to embark on extraordinary gaming journeys, exploring the captivating world of Rabcat Gambling is a must. With their unwavering commitment to excellence and a portfolio that combines immersive storytelling, innovative features, and impressive graphics, Rabcat has solidified its position as a leading provider of online casino slots. Delve into the realm of Rabcat's creations and experience the excitement and entertainment that await.