Wagermill Games
Wagermill Games is a dynamic player in the online slot machine community, delivering an adrenaline-inducing thrill to players worldwide. Based in the UK, this innovative company is led by industry veterans, including Mark Paling and Martin Batten, who bring their expertise from Electracade. Wagermill, in collaboration with Sidney's The Gaming Lab, has developed a revolutionary RGS back-end system called GECO, set to transform the online slot machine industry by making the delivery of exciting games easier than ever before.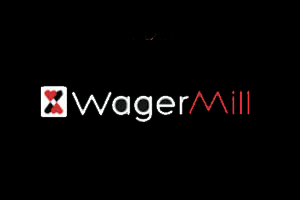 In collaboration with Sidney's The Gaming Lab, Wagermill has developed a groundbreaking Remote Gaming Server (RGS) back-end system called GECO. This innovative system revolutionizes the delivery of exciting games, making it easier than ever before for players to access thrilling gaming experiences. With GECO, Wagermill can efficiently distribute their captivating games to players' home PCs, tablets, and mobile devices, ensuring quick and effortless access to the world of online slot machines.
What sets Wagermill apart is its ability to capture the authentic essence of Las Vegas and bring it to players around the globe. Their diverse portfolio of games encompasses a wide range of titles, from the fun and engaging Sassy Bingo to the classic and captivating Ultimate Roulette. With something for everyone, from newcomers looking to dip their toes into the world of online gaming to seasoned enthusiasts seeking thrilling experiences, Wagermill caters to a wide spectrum of players.
The attention to detail in Wagermill's game development is evident in their top-notch graphics and immersive gameplay. Each game is designed to create a realistic and thrilling gaming environment that rivals the excitement of physical casinos in Las Vegas. With Wagermill, players no longer need to plan extensive trips to experience the thrill of a casino floor. Instead, they can enjoy the same level of excitement and entertainment from the comfort of their own homes, at any time that suits them.
Wagermill games are renowned for their rewarding features and special icons, particularly in their slot machines. Players are drawn to the immersive experiences and the generous bonuses offered by Wagermill Slots. Whether it's unlocking special features, triggering bonus rounds, or hitting substantial jackpots, Wagermill games provide players with an enhanced level of engagement and excitement. Additionally, many of their games are available for players to try for free, allowing them to fully immerse themselves in the Vegas vibe and experience the rewarding gameplay that Wagermill Slots has to offer.
For those seeking the ultimate online gaming experience, Wagermill Games is a name to remember. Their commitment to capturing the spirit of Las Vegas, their dedication to creating immersive and rewarding games, and their focus on seamless accessibility make Wagermill a top choice for players looking for thrilling entertainment and the chance to strike it big in the virtual world of online slot machines. Explore Wagermill's captivating games and embark