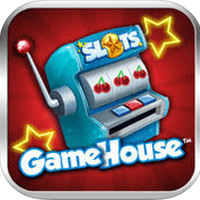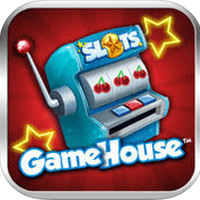 Slots by Gamehouse – Multi-Slots App for iOS Devices 6.0 and Later
Slots by Gamehouse is a free slots app that brings Vegas to the cell- phone. By playing slots by Gamehouse the customer can experience Vegas themed gaming right on their mobile device. There are many themes to choose from when playing Slots by Gamehouse. Playing this free slots game ensures hours of fun, gambling, and winning all available on the mobile device.
Take a chance to win big by downloading this game bringing Vegas to the mobile device with all the excitement of being in Vegas playing Slots. Slots by Gamehouse allows for an increased chance of wining big. No need for scheduling a trip to a Vegas Casino when this Vegas themed game is available on a mobile device.
Slots by Gamehouse App Features
By spinning the Free Mega Wheel the winnings are big, and the customer can expect to collect huge payouts. There is also a Mega Star Jackpot. Just one spin can earn someone millions of coins.The Mega Wheel allows for free coins to be earned.
Slots by Gamehouse also features daily bonuses along with hourly bonuses. Bonuses come more often the more the game is played.
Winning big with Slots by Gamehouse is easy and fun.There are also 21 slot machines to choose from that come complete with amazing Bonus Games such as Sure Luck Gnomes, and Bad Kitty. People can also connect to Facebook and post their achievements to share with their friends, send gifts, receive gifts, and invite their friends to play Slots by Gamehouse.
The new version 1.9.6 features typical bug fixes as well as improvement to Facebook connection. The Slots by Gamehouse is a free slots app that is free of charge to download. In addition, the Slots by Gamehouse allows for in- app purchases to be made. These in- app purchases can be made using real money. Winning big bucks on Slots by Gamehouse is easily a tap and a download away!