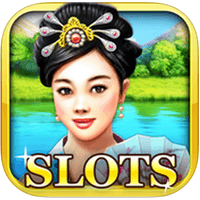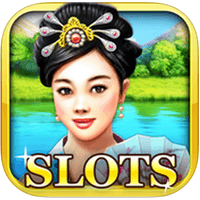 Slots Casino Asian-Themed Free Slots and Other Casino Games App
Slot Casino brings app users to ancient China to uncover big rewards in playing with a selection of free slots and other casino games. This free casino app was created by  Ford Wang, a developer who has multiple casino gaming titles to his name.
Slots Casino games app is a visually stunning experience for gamers. It features breathtaking settings that take players through ancient China and to a fantastical School of Magic and many more. The display icons for each reel demonstrate incredible attention to detail in depicting Chinese Symbols and gorgeous landscapes like the Great Walls of China.
Slots Casino also comes bundled with additional games including Blackjack, Texas, Hold'em Poker and Bingo. This app delivers incredible variety and value for players looking to experience virtual casino gaming in a whole new way.
Slots Casino Game Features
Slots Casino free slots games app offers various reel sizes and symbol combinations. Such attributes allow players to customize their slots experience any way they wish.
Slots Casino players spin for wild cards to unlock huge earnings and other prospective prizes. Lining up like-symbols will certainly help achieve more rewards. Customizable reel sizes make the virtual slot games manageable for beginners. The more seasoned players on the other hand, have more choices.
App users can expect a variety of Slots Casino mini-games as bonus rounds during their play. Their occurrences help break the monotony of repeated reel spinning actions during extended gaming sessions. Winning the games unlocks further prizes for players, as well as adds variety to the game selections.
Traditional favorites like Bingo and Poker function flawlessly, along with the easy-to-use interface for placing bets and earning big winnings.
In-app purchases can be made if players wish to buy more coins or gems, as larger bet accordingly allow them to vie for greater potential rewards.
Slots Casino App Features
Slots Casino is currently in version 3.3. It introduced an update that added a new slot machine to the foray. The improvement also installed 4 new virtual slot machines for Tournament plays and improved game-play optimization.
This free slots game app is a new addition to Ford Wang's casino app series and is expected to receive further updates in the near future.
Slots Casino poses as a fun and exciting addition to the virtual gaming market. It can be downloaded from the iTunes App Store free of charge, to install in iPhones or iPads running on iOS 5.1.1 and later versions.