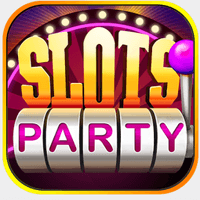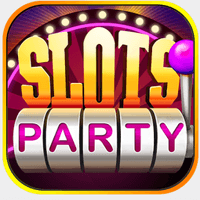 Slots Casino Party App for Real Vegas Casino Games
Slots Casino Party is a collection of virtual casino games developed for the mobile market. The free app brings forth a series of real Vegas games like classic and modern slots, bingo and poker games. The collection of free casino games have exciting visuals to match.
Slots Casino Party app features stunning 3D visuals and cartoon graphics. The reels are set against a variety of themed backdrops such as the Wild West and Ancient Egypt. The app features fast and fluid game-play that is accessible to beginners and perfect for seasoned veterans looking to hone their skills.
Developer Xi Chen is new to the mobile market, coming out with apps such as Slots Casino Party and Casino World. Both of which provide a realistic representation of a casino gaming experience.
Slots Casino Party App Features
Slots Casino Party app gives players the ability to modify bets on each consecutive play. The auto-spin function allows gamers to continue playing with their own pre-defined settings.
All free Slots Casino Party games can be experienced through an iPhone or iPad powered by iOS Version 4.3. In-app purchases can be made by players, as means to acquire extra coins and gems. Having more allows app users to place bigger bets with hopes of hitting big wins.
Slots Casino Party Game Features
Those who are happy to play for free will benefit from free coins every few hours. The coins give gamers a break from the action when needed.
Through Slots Casino Party app, players experience the classic game-play of slots. The games make use of the conventional 5-reel grid. Other special features include free spins and wilds. The app also receives free updates that include new slot machine designs, along with exciting visuals and animations to match.
The game implements an accurate chance system, designed to bring rewards through repeated play. Lining up special icons in an active payline unlocks big rewards.
This free slots app also features classic games like blackjack, bingo and poker. All of which function intuitively and in conjunction with a mobile device's touch function. As a mobile games application, Slots Casino Party app provides convenient game-play to both casual or experienced gamers.
Xi Chen is a new developer of casino games. Currently, Slots Casino Party is at version 2.18.0, which provided several bug fixes.
Players simply need iOS 4.3 or later, to experience this exciting installment in the expanding world of virtual casino gaming. This free slots app is available for download at the iTunes App Store any time.