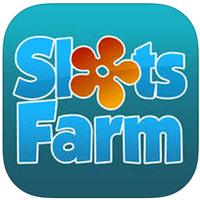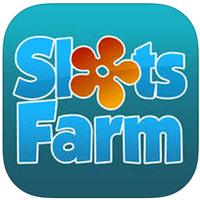 Slots Farm – The Mobile App for a Popular Facebook Social Casino Game
Slots Farm mobile games app combines social gaming and recreational gambling. This multi-slot mobile software launched with eight play-for-fun titles as initial Slots Farm contents. Through constant upgrades, the app now has twenty-six slot games. Players can explore all those by reaching the corresponding game level requirement.
This app makes a difference by giving first-time users another unlocked content, the "Aztec Slots," which is in addition to the "Run, Chicken, Run" starter game.
Some of the latest titles added to Slots Farm include "Marilyn Monroe," "House of Scare," "Generous Santa," "Jour de l'Amour," "Magic Slot," "New York Gang," and "Freaky Cars."
However, despite the daily bonus coins, and other sources of extra play money, players will eventually find a need to purchase coins in order to break the access lock of high-level slot games. This is because the betting options get higher in the succeeding slots. It is important for a player to take note of this, lest he or she will be surprised at how fast, the coin balance went down to levels that could no longer meet the minimum betting requirement.
Slots Farm app is free to download at the iTunes App Store. Just make sure that the iPhone or iPad in use runs on iOS Versions 6.0 or up.
Slots Farm App Features
Games OS Limited recommends connecting one's mobile Slot Farm game to the Facebook-based Slots Farm. That way, an iPhone or iPad user can fully enjoy the social gaming aspects offered by the app. As incentive, an extra 5,000-coin credit will be added to the 500-coin Welcome Bonus Money.
Slots Farm games app rewards app users for their daily play via the Daily Bonus Rewards. The coins received as bonus, increases from day-to-day starting from Day 2 through Day 7. Every three hours within a 24-hour period, more free coins will become available; but this time, the number of coins awarded depends on the outcome of a spinning wheel.
When exploring the virtual casino lobby, take note of the bonus games. Those are additional sources of extra coins. Spin the reels at the bonus classic slot machine and any amount won from the bet-free spin is extra play money. Play with the instant-win mini game by backing up one of the worms competing in a special race. Actually, all worms bring additional coin rewards; the choosing exercise is only for determining how much will be awarded as bonus.
The app though has no autoplay functionality for the first five slot games. Adding the autoplay feature in a game, is apparently, a form of reward for reaching Game Level 5 and onward.
Slots Farm Game Features
Slots Farm games follow the same leveling up conditions used by typical social games. In introducing slot gaming entertainment to social network players, this game has a lot to offer as variety.
"Run, Chicken, Run" for one is a cartoon-based slot that could likely appeal to a younger set of players. Its bonus game is an egg-hatching race, to which the first egg to hatch is the winner. A bonus player therefore will participate by betting on one of the eggs, which he or she think will hatch first.
Aztec Slot, the other unlocked game, is a conventional content that features Wild symbols, and Scatter icons that activate a Free-Spins round.